Jurgen Klopp has refused to discuss speculation surrounding Adam Lallana's future at Liverpool, amid claims the England international is set to be rewarded with a new contract worth £150-000 a week. Lallana has been one of Liverpool's top talents this season but Klopp was reluctant to reveal how negotiations are progressing.
Lallana, who has scored seven goals and provided seven assists for Liverpool in the Premier League this season, is a major doubt for his side's crucial clash against Tottenham on Saturday (11 February), along with defenders Dejan Lovren and Ragnar Klavan. The former Southampton playmaker is a "very important player" for the Reds, according to Klopp, who added that he is already on "a pretty long contract".
"Adam is a very important player for us, he already has a pretty long contract," Klopp said in his press conference. "How close is a new [deal]? We don't talk about this. It says nothing about his importance if we are negotiating or not. We have to talk to the player, the agents and then, when something is decided, we will inform you."
"I'm not 100% sure whether Lovren can train today. Lallana was out for two days with a little problem with his Achilles, we hope he'll train. Klavan has been ill but will be back in full training today so we will see about him."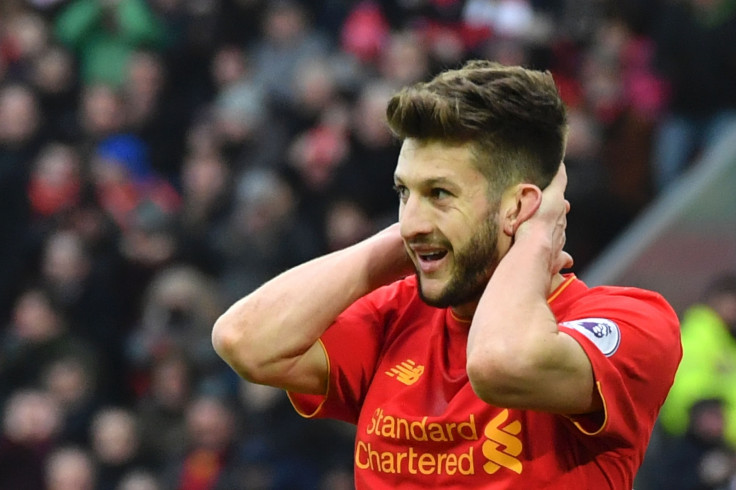 Klopp was also asked about his goalkeeping dilemma and was seemingly baffled when hearing that he had made a decision regarding which under-fire stopper would start against Tottenham. Simon Mignolet and Loris Karius have both come in for criticism this season, but Klopp insists he has "decided nothing" ahead of Tottenham's visit to Anfield.
"Whoever told you I had changed number one please delete him from your contact list," added Klopp, whose side can move to within one point of Tottenham if they secure victory on Saturday. "There is nothing to say about it. It's not right that anyone could have this information. Who said I've decided? It's a rumour. I've decided nothing."