Brendan Rodgers has insisted he isn't concerned that Fabio Borini failed to score in his first match for Liverpool, with the striker struggling in front of the net against Gomel in the Europa League.
The Reds won against the Belarusians 1-0 thanks to a goal from Stewart Downing, and though Borini worked hard in front of goal, the former Roma man was unable to convert.
Liverpool are concentrating heavily on building up their score line next season, after suffering badly as a result of wasted chances over their last campaign.
And though Borini is yet to show his worth for the club, Rodgers believes that when he's settled and playing alongside Luis Suarez, the pair will be unstoppable.
"It was important for him to play the full 90 minutes," he told the Liverpool Echo. "We have to remember he is just coming back from the European Championships and, once we get Luis back, he will give us greater penetration from the left and improve the team.
"He will get goals. So, it was a satisfactory beginning for him and the most important thing was his fitness."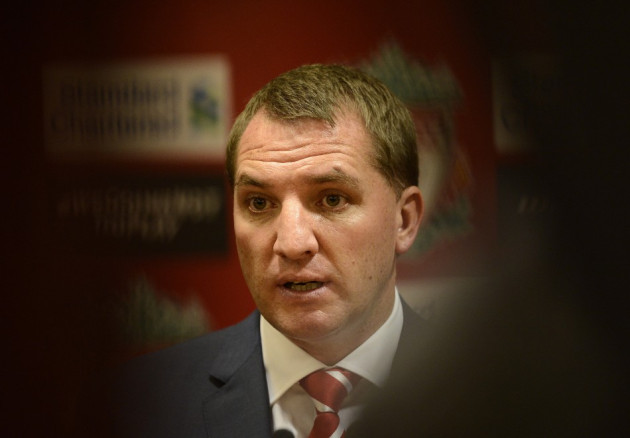 Liverpool have already intimated that they are planning on making more signings before deadline day, with Borini the only player so far to make the move to Merseyside.
Rodgers also hinted that loans may be a possibility rather than permanent deals, as the side look to get back into contention for a top four spot.
"There is nothing imminent just yet, not that I am aware of, but hopefully things will progress over the next couple of days," he explained.
"I want players in sooner rather than later, it is important to get the group together as quickly as possible, but if not we will just have to be patient.
"I'd be happy as long as we have some in before the end of August. I have also looked at one or two loan deals from abroad.
"There are some quality players in that market that I have enquired about and spoken to the European managers on. The make-up of the group will change before the season starts and that will change the dynamic of the team also."
Returning midfielder Joe Cole and will also likely play a part in Rodgers' plans this summer, whether it's to sell the England international and recoup funds for new transfers or include him in his game play.