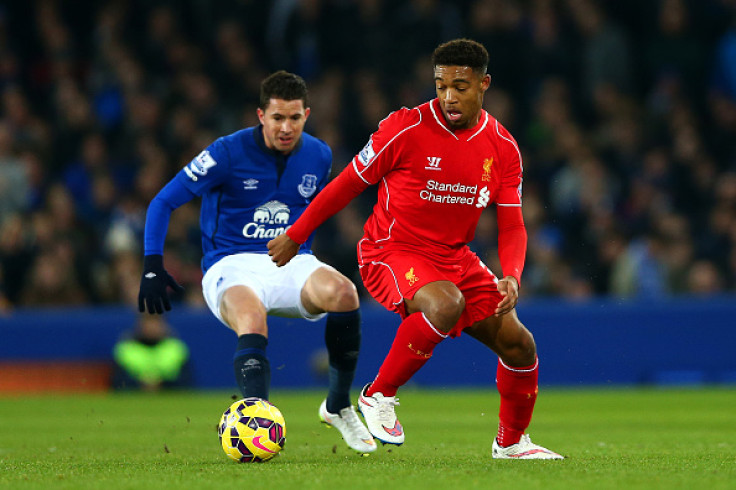 Former Liverpool striker Neil Mellor has urged Brendan Rodgers to start Adam Lallana and Jordon Ibe ahead of summer signing Roberto Firmino.
The Brazilian international arrived from Hoffenheim and he completed his move to Anfield on 22 July. He was part of the national squad which played in the 2015 Copa America held in Chile.
Firmino returned to full training and featured in only one of the pre-season fixtures, which was against Swindon Town on 2 August. Mellor has advised the former Swansea manager not to start the South American attacker when they face Stoke City in the season-opener at the Britannia Stadium.
The former Reds frontman believes Ibe and Lallana have done enough to seal a place in the starting XI against the Potters.
"Of the players who were here last season, Jordon Ibe and Adam Lallana have stood out. Both have done enough to start Sunday for me at Stoke," Mellor told the Liverpool Echo.
"Lallana is fantastic; clever, intelligent and there is more to come with a pre-season under his belt.
"Ibe is still a very young man who is explosive in the final third with his pace and an exciting talent, but it's unfair to compare him to the departed Raheem Sterling. He will excite us this season but he is still a teenager so may not have the consistence yet to his game.
"The question is whether Roberto Firmino is ready. He isn't going to be ready if he doesn't play, and they've paid enough for him.
"Milner is a fantastic signing and I think the fans will see quickly how good a signing he will prove to be, Brendan giving him the vice captaincy shows how highly thought of he already is," he added.
Liverpool suffered a 6-1 defeat to Stoke in the final game of the 2014/15 season. Mellor has warned the Reds they will have a tough start when they face Mark Hughes' side.
"For the players who played in the 6-1, I expect them to be aware of what that result meant and put it right for the club and the supporters. Liverpool cannot get beat. The fixture comes at a good time as it gives them an immediate chance to put things right," the former Reds striker said.
"I expect Stoke to be mid-table, not challenging for Europe or fighting against relegation. They're progressing under Mark Hughes and it won't be easy, even without Ryan Shawcross.
"It's a tough start for Liverpool but the hurt of last season will be still there for a number of players who will be wanting to start well and we will all be hoping they can do just that."