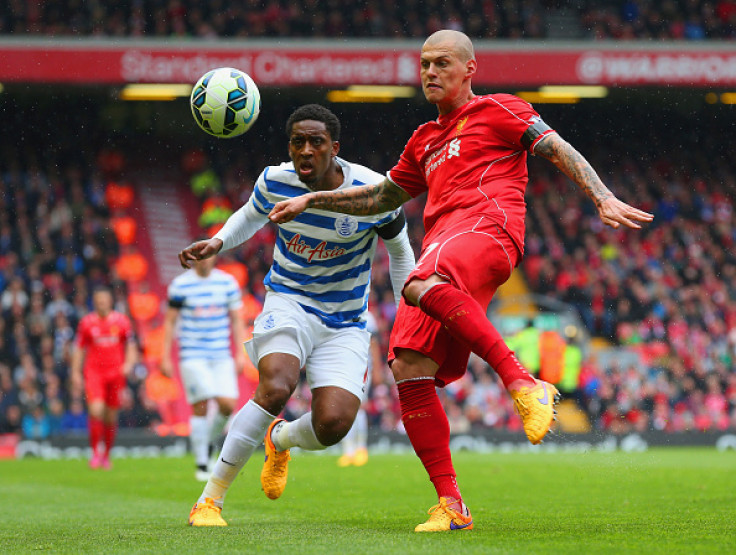 Liverpool defender Martin Skrtel is reportedly on the verge of signing a new contract with the Reds after he said the first offer was unacceptable.
According to the Liverpool Echo, the Slovakian defender will put pen to paper on the three-year deal, which will take him to ten years at Anfield since his arrival from Zenit St Petersburg in 2008.
Skrtel, who has made 293 appearances for Liverpool thus far, is reported to have already agreed a deal in principle and will finalise it once he returns for pre-season training on Monday, 6 July.
The 30-year-old defender, who has been a key performer for Liverpool in recent seasons, reportedly believed that the initial offer was the kind of contract that was given to players with health issues.
"I think a contract like this is offered to players who are much older than me, or to players who have had health complications," Skrtel is quoted as saying by the Liverpool Echo.
The Slovakian international had always insisted that he wants to remain with the Merseyside club despite confirmed interest from Inter Milan, and will join a host of first-team players, who have committed their future to the club during the last year.
Jordan Henderson, Philippe Coutinho, Daniel Sturridge, Jordan Ibe and Jon Flanagan have all made long-term commitments to the club in recent months, with the report claiming that Joe Allen will be the next player to sign a new deal as Brendan Rodgers looks to secure the core of his team ahead of next season.
Liverpool have been one of the busiest clubs in the transfer market, with the Northern Irishman bringing in as many as six new faces, as he looks to put last season's disappointment and get back into the top four in the upcoming campaign.