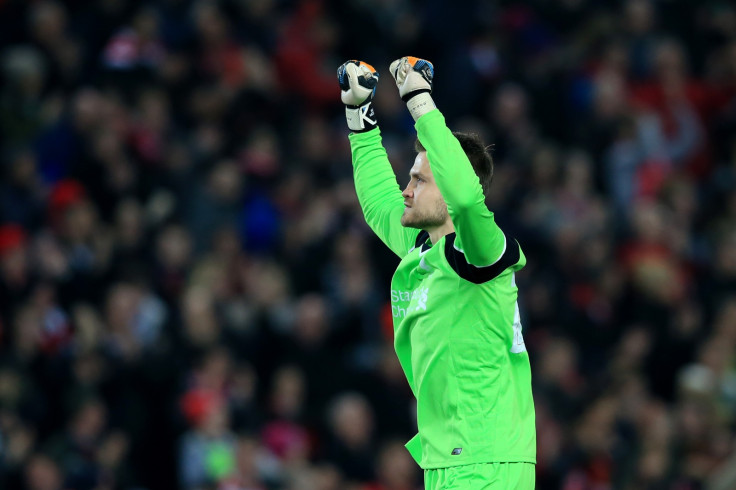 Liverpool goalkeeper Simon Mignolet is unhappy being second choice at Anfield. The 28-year-old Belgian has fallen behind summer signing Loris Karius in the pecking order this season – but Mignolet has revealed he will not accept his current situation.
Mignolet was Liverpool's first-choice goalkeeper during the opening weeks of the season as Karius recovered from a broken hand. He has, however, been demoted to the bench by Liverpool boss Jurgen Klopp since the German returned to full fitness.
"I don't want to be a No 2, that's clear. I want to play," Mignolet said, according to Sky Sports. "I will never give up fighting because that's not in my character to just give up. Secondly, because I am not in a situation where I can sit on the bench. I'm 28 years old and I want to play week-in, week-out.
"So I'll work hard and I'll never give up – giving up is not what I want to do. I see it as a challenge that I can overcome. So hopefully it will be a fair challenge based on performances put in on the pitch."
Mignolet said he is determined to force his way back into the first-choice Liverpool side, having fallen out of favour in recent weeks. "I don't want to think about [being second choice]. It's not in my character. I will always support the team and the club," the Liverpool goalkeeper shared after starting Liverpool's 2-1 EFL Cup win against Tottenham Hotspur.
"Hopefully I can get my chance again to show what I can do. I am happy with my performance against Tottenham. I will keep fighting to get my place back ... to be honest, the only thing I can do is work hard, keep my head down."