Liverpool began their season in earnest with the start of qualification rounds for the 2012/13 Europa League. The Reds recorded a narrow 1-0 away win over Belarusian club FC Gomel.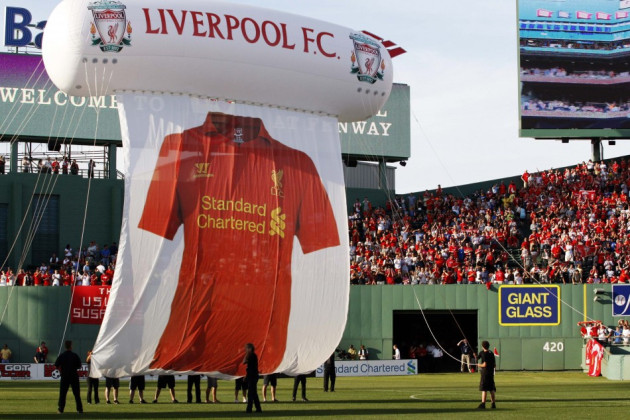 Unfortunately for new manager Brendan Rodgers, while the win was important (in his first competitive match) the performance was laboured. The Belarusian side started stronger and seemed to trouble their visitors almost at will. The Reds, it was clear, are still working to adapt to the style of play Rodgers favours and that coupled with a general lack of fitness meant the Belarusians dictated the pace, from as early as the 10th minute.
The hosts' new signing, Aleksandr Alumona enjoyed a lively debut and the Russian forced Brad Jones into action on more than one occasion. The Red were trying to play a high defensive line but every now and then they were found wanting for pace and Alumona made quite a few decent runs in past the back four. The best of them, perhaps, was just before half time when he bypassed a charging Jones and was left with an open goal - but his first touch, the one that took him past Jones - was too strong and the ball ran out for a goal kick.
Liverpool rarely threatened from open play, relying on set pieces to create opportunities. Steven Gerrard produced a fair number of good crosses into the box but neither Italian forward Fabio Borini nor England midfielder Stewart Downing was able to capitalise. Meanwhile, back at the other end, Rodgers and the club breathed a huge sigh of relief after Sergei Kozeka shot onto the post on 64 minutes... the rebound from Alumona missed as well and the comedy of miscues was capped by Dmitry Platonov scuffing his shot wide.
Gomel were left to rue that and other misses when three minutes later Downing cut in from the left and hit a screamer past Vladimir Bushma, with the kind of power and accuracy Cristiano Ronaldo would have been proud of. Liverpool will be praying Downing can repeat such runs and shots through the course of the new league season.
Meanwhile, the match was as much an occasion for Jamie Carragher as it was for Rodgers. The veteran defender marked his 700th appearance for the Anfield club... a record that is particularly significant in modern football, where quick transfers and the hire-and-fire policy are rampant. In a touching gesture, the club offered Carragher the captain's armband for the day, despite regular captain Gerrard starting the game.