Liverpool have "no reason" to sell Philippe Coutinho to Barcelona in January and should wait until the summer to sanction the transfer, former Reds striker John Aldridge has said.
Coutinho has been heavily linked with a January move to the Catalan capital after Barcelona's kit manufacturers Nike advertised the club's shirts with the Brazilian playmaker's name on the back, suggesting that a transfer is close to completion.
The Brazil midfielder was the subject of three transfer bids from Barcelona during the last summer transfer window – the biggest of which amounted to £115m ($155m) – but Liverpool remained adamant that he would not be sold for any price.
Aldridge said it did not make sense for Liverpool to sell Coutinho halfway through the season and urged the club to wait until the summer to negotiate a deal with Barcelona.
"I think we all know he's going in the summer, 100 per cent," the former striker told the Liverpool Echo. "His head has been turned, he wants to play for Barcelona and Liverpool have to accept that.
"But they don't have to rip a big part of their team out mid-season.
"Coutinho has been outstanding since coming back into the side, he's not shirked his responsibilities and if anything his form has been even better. He hasn't played like a player who is distracted or disillusioned.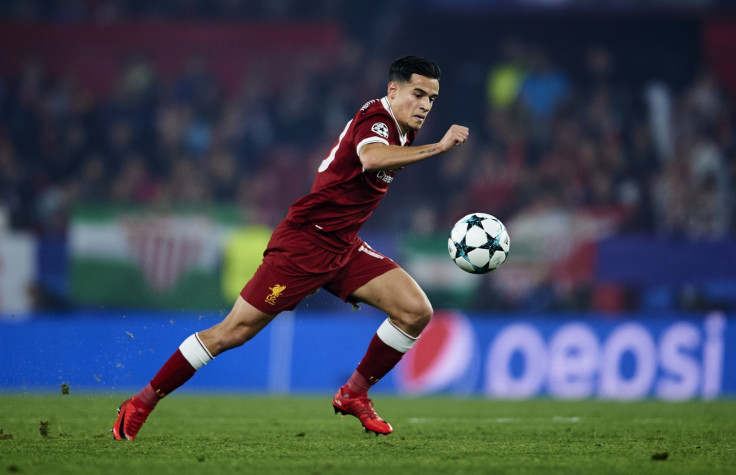 "He can't play in the Champions League for Barcelona, so there's nothing to be gained in that regard. Liverpool have got a good draw in the last 16, and a chance to go deep in the competition, so it makes sense to me that they keep him around until the end of the season."
Coutinho signed a new five-year contract at Liverpool worth around £150,000 per week last January, making him the highest-paid player at the club.
He has made 20 appearances in all competitions for the Reds this season, scoring 12 goals.