Veteran defender Jamie Carragher has heaped praise on the young Liverpool trio who helped the club secure a moral boasting 1-1 draw with current European champions Chelsea.
Reds boss Brendan Rodgers has been forced to play a number of academy graduates this season as he has limited options in his squad, however, nearly all have grabbed the opportunity and are demonstrating their talent week in and week out.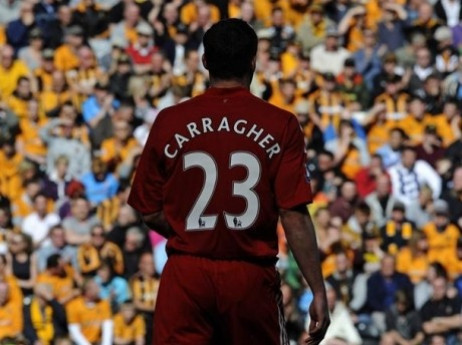 Liverpool started Andre Wisom and Raheem Sterling against Chelsea, while Spanish youngster Suso came on in the second half and helped change the run of player as Luis Suarez headed home an equaliser.
Carragher made a rare start at Stamford Bridge and was suitably impressed with the performance of the three youngsters who are all yet to celebrate their 20th birthdays.
"They have done really well all season," Carragher was quoted as saying in Goal.com. "To go away from home to a place like Stamford Bridge, probably the toughest place we've been to this season, and come away with a positive result bodes well for the future.
"The young lads who were out there - Andre [Wisdom], Raheem [Sterling] and Suso - all played their part.
"I thought Suso did really well when he came on, he did the same when he came on against Anzhi [in the Europa League last Thursday] as well.
"They were not just playing against one of the top teams in the country, but one of the top teams in Europe."
Liverpool have endured a difficult start to the season and are currently in the bottom half of the table, despite going six league games without defeat.
However, Carragher believes that Rodgers has performed well this season and has been incredibly brave to continue playing the untested youngsters in the first team.
"It's a great learning curve for them. They are doing really well for us and that's why the manager keeps picking them," added Carragher. "You have to think of the benefits they will get from experiences like that in the future.
"Credit to them and also credit to the manager for putting them in there. He's been very brave the way he has given the young players a chance."