Liverpool manager Jurgen Klopp has emerged as the surprising second favourite to take over the Barcelona dugout in the coming summer. The German manager appears just behind Sevilla's Jorge Sampaoli in the polls made by the Catalan media only a day after Luis Enrique announced he will be leaving his position at the end of the 2016-2017 season.
Luis Enrique was appointed Barcelona manager in the summer of 2014 in order to put the Catalans back on track following the disappointing tenure of Gerard Martino at the Nou Camp.
The former Celta Vigo and Roma boss won the treble in his first campaign at the Nou Camp and also conquered La Liga and the Copa del Rey crown in the 2015-2016.
His Barcelona side are also on course to revalidate the two domestic titles this season – having already booked a place in the Copa del Rey final with Alaves while being currently at the top of La Liga table, one point ahead of Real Madrid, although Los Blancos still have one game in hand.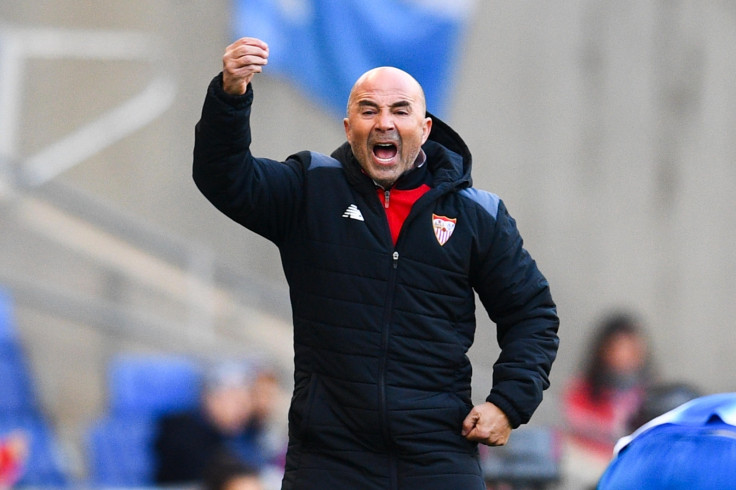 But the Spaniard said on Wednesday that he needs to take a rest and will step down once his current contract expires at the end of the season.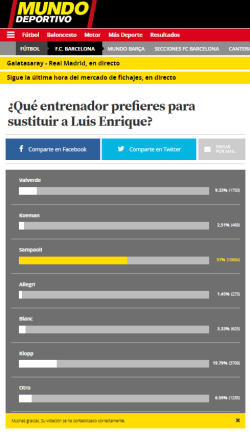 Reports in Spain are suggesting that Ernesto Valverde is the number one candidate to fill Luis Enrique's gap for the Barcelona officials. Yet, the Athletic Club Bilbao manager played for the Catalans under Johan Cruyff, and was already linked with the position back in 2014 and has a strong relationship with club technical director Roberto Fernandez.
However, it looks that the Spanish fans have a different opinion as the Sevilla and the Liverpool manager is ahead of Valverde in the pools.
Both Catalan publications Mundo Deportivo and Sport – whose readers are mostly made up of Barcelona fans – have launched their surveys in the aftermath of Luis Enrique's announcement and the opinion of the fans is clear.
More than 56% of the 15.000 fans who have expressed their opinion in Mundo Deportivo want Sampaoli to be the next Barcelona manager while Klopp emerges as the second favourite with almost 20% of the votes.
Meanwhile, Valverde would be the best option for only 9% of the Mundo Deportivo readers while the likes of Laurent Blanc, Everton's Ronald Koeman and Juventus manager Massimiliano Allegri got less than 5% of the votes each.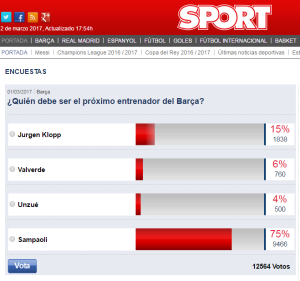 The pool made by Sport show a similar results as once against Sampaoli appears as the clear favourite (75%) ahead of the Liverpool boss (15%).
Valverde, again, is the third option for the Sport readers with only 6% of the support while Luis Enrique's current assistants, Juan Carlos Unzue, will be the best option for only the 4% of the voters.
Klopp didn't appear in the short-list of candidates for the media in recent weeks but it looks that the Spanish fans highly the Liverpool manager despite the Reds have struggled under him since the beginning of 2017.