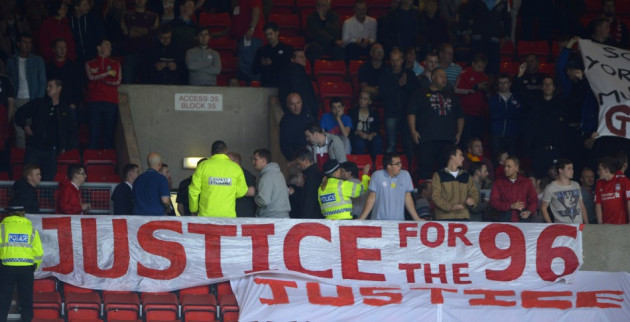 Liverpool and Manchester United will reportedly hold talks this week over fans' behaviour ahead of the clash between the two sides at Anfield on 23 September.
Tensions between the clubs' supporters have heightened after some United fans sang tasteless chants about the Hillsborough disaster during the Red Devils' recent league game. The chants came in the wake of the release of official documents and reports establishing that Liverpool fans were not responsible for the 1989 tragedy.
The shocking revelations of a disaster, that saw 96 people die during an FA Cup semi final between Liverpool and Nottingham Forest, prompted United boss Sir Alex Ferguson to call for an end to vile chants sung by both sides' fans. However, some United supporters ignored the request and were heard chanting: "It's never your fault, it's never your fault, always the victims, it's never your fault" in the early stages of the club's 4-0 win against Wigan on 15 September.
After the match, United released a statement condemning the incident. The statement, quoted by the BBC, read:
"The club deplore [the chants]. The manager has made the club's position very clear on this matter. It is now up to the fans to respect that,"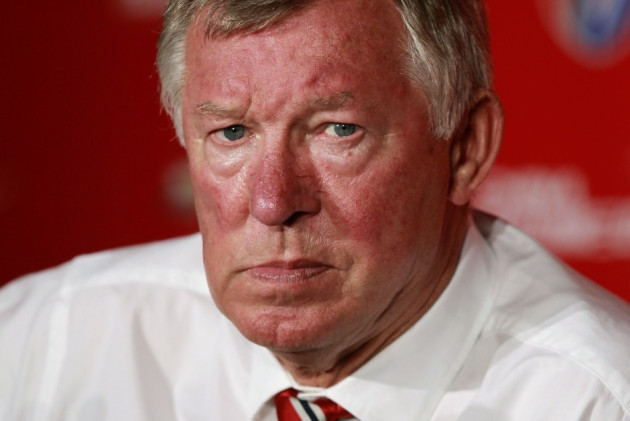 United chief executive David Gill and Liverpool managing director Ian Ayre will now meet to discuss the situation, the Telegraph reports. The two could also discuss concerns over United left back Patrice Evra's return to Anfield, following last season's racism row with Liverpool's Uruguayan striker Luis Suarez.
French international Evra was subject to jeers from some Liverpool fans during an FA Cup match in January, after Suarez was found guilty of abusing him in an earlier league game. Just two weeks after the match, Suarez caused further uproar when he refused to shake Evra's hand in the league fixture at Old Trafford.
Liverpool will now ask Suarez to shake hands with Evra as the two clubs attempt to defuse escalating tensions ahead of next week's potentially explosive clash, reports the Daily Mail.
Reading Honours Hillsborough Victims
Meanwhile, newly promoted Reading set an example for the rest of the league by honouring the memory of the 96 who died, before the game against Tottenham Hotspur on 16 September. The Royals played Liverpool's anthem - You'll Never Walk Alone - before kick-off and both clubs' supporters responded by giving a standing ovation. A message remembering the 96 was also displayed on the big screen.
"It was fantastic, and a touch of class. We've been to Liverpool, we've been to Anfield - and the fans and people of Liverpool are great football fans. What's happened there has been absolutely awful, 96 people lost their lives 20 odd years ago - and justice is being done now, which is great," the club website quoted Reading manager Brian McDermott.