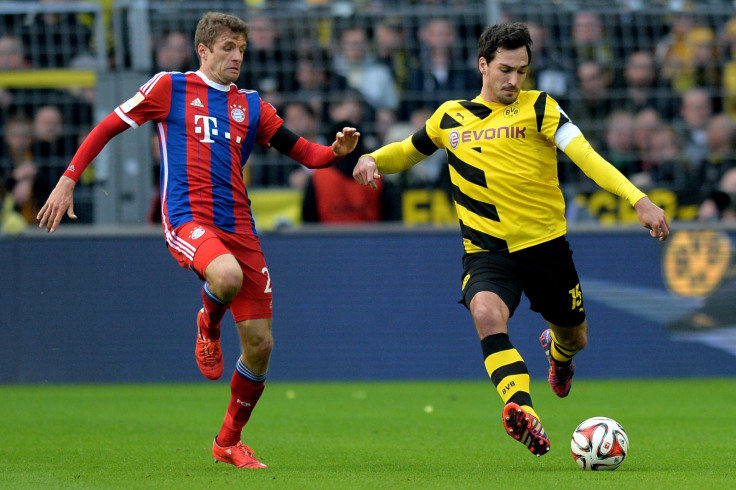 Mats Hummels has come out in support of his former Borussia Dortmund manager Jurgen Klopp stating that the German will take Liverpool to the title, like he has done with Borussia Dortmund for two consecutive seasons. Klopp has replaced Brendan Rodgers at Anfield after the Northern Irishman failed to deliver the results anticipated by the owners.
Klopp will take charge of his first game against Tottenham at White Hart Lane, where a win will go a long way in helping him warm up to his sceptics. Robert Lewandowski has joined Hummels in stating his admiration for the manager and given the injury crisis Liverpool find themselves in, with Joe Gomez and Danny Ings both out for the season with anterior cruciate ligament injuries, it will be a brilliant achievement should he manage to take the Reds close to the title.
Initially, the manager will be looking to make his way into the top four, with the Reds having made the Champions League only once in the last seven seasons. However, he needs performances from players in the same ilk as Hummels and Lewandowski when they were at their prime at Dortmund.
"I am convinced Klopp can win the league at Liverpool," Hummels said, as quoted by ESPN. "He has shown he doesn't need the biggest transfer budget or the biggest names to win the biggest trophies.
"He is a winner, I know him. His long term goal won't just be to qualify for the Champions League, and settle for that. It will be to challenge Manchester United, Manchester City, Chelsea, and Arsenal for the title, and he is absolutely capable of doing that."
Lewandowski, who has been on fire this season, scoring five goals in a game for Bayern Munich and notching up 13 goals for Poland in the European qualifiers, also believes that Klopp will improve the Liverpool team and have the players performing to their potential. The Pole was among the many players brought in by Klopp and who returned the favour by helping Dortmund win the title, before moving to Bayern.
"At Liverpool he will be able to do many good things. His positive way of thinking will help the players and give them their focus back," said Lewandowski. "I wish him good luck. I don't know all the Liverpool players, but I'm sure Klopp will improve them.
"I heard he put on a show at his first news conference at Liverpool. That is the way he is. Klopp is an awesome guy."