Liverpool mayor calls on FA to investigate Ross Barkley's £15m transfer to Chelsea
Joe Anderson, a lifelong Everton fan, says the "circumstance" of the transfer warrants "serious investigation".
Liverpool Mayor Joe Anderson has referred Ross Barkley's £15m ($20m) transfer from Everton to Chelsea to the FA and police for investigation over his suspicions that the deal was deliberately undervalued.
Barkley completed his move to Stamford Bridge last week after turning down a £35m move to the Premier League champions on transfer deadline day in August.
Anderson, a lifelong Everton fan, wrote to FA chairman and Premier League executive chairman Richard Scudamore saying the "circumstance" of the transfer warranted "serious investigation".
Barkley did not play a single minute for Everton this season due to a hamstring injury, with Anderson noting that the player had seen a decrease in value of £1.2m per week as a result of not making the switch to Chelsea in the summer.
"I believe the circumstance of his transfer now warrants serious investigation," the Liverpool mayor was quoted as writing in the letter by the Guardian. "There seems to me to be at least a public perception that collusion has taken place. While that may not be the case, it is in your interest this is at least looked at to reassure fans transfers will be monitored more closely and no individuals are benefiting inappropriately.
"Football fans are often treated as the forgotten minority and the Premier League would not be the fantastic product it is without them. Those committed fans pay exceptional ticket prices to watch their team play which I believe gives them a stake in this whole process, and they deserve the right to a degree of transparency.
"I am so concerned about the circumstances surrounding this transfer I am asking the appropriate police authorities to consider whether any fraud has taken place."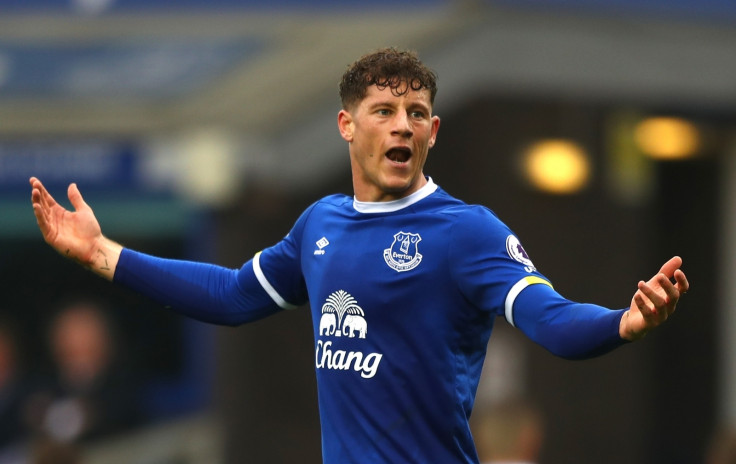 Merseyside Police said in a statement that the mayor's letter "is currently being considered".
Last week, Anderson tweeted that Everton had been "ripped off" by Chelsea and that Barkley was worth "at least £50m in today's market".
The England international has begun training with his Chelsea teammates, although Blues boss Antonio Conte has suggested that he will only hand a debut to the midfielder when he returns to full fitness.