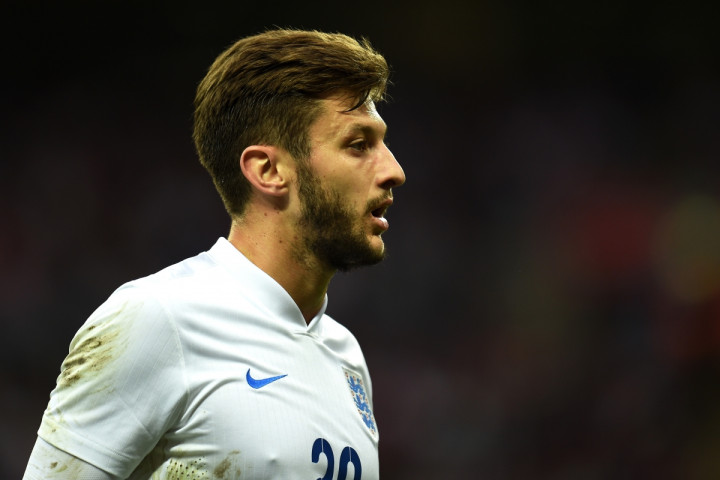 Liverpool icon John Barnes has urged the club to splash out and conclude a deal for Southampton attacker Adam Lallana.
Reports suggest that the Reds's attempts to lure the England international to Merseyside have stalled over a fee for Lallana, negotiations which have been further complicated by Southampton having yet to appoint a successor to Mauricio Pochettino.
Lallana has been heavily linked with a move to Liverpool since enjoying a superb campaign with Southampton during which he inspired the club a record-equalling eighth place finish in the Premier League and forced himself into Roy Hodgson's England squad for the World Cup finals.
And such success has impressed Barnes, who has advised the club to match Southampton's valuation of Lallana – even if Liverpool are forced to pay over the odds for the Saints skipper.
"Lallana would be a fantastic signing, because you know what you are going to get with him," Barnes told Sky Sports. "He is a great player.
"I am hoping that he can come [to Liverpool] but if he does not come, good luck to him and we [Liverpool] will move on.
"Whatever you are prepared to pay, you are worth," he added. Is Gareth Bale worth £86m? Is anybody worth £86m? Yes, because if whoever is paying it decides you are worth it, then you are worth it."
With Rickie Lambert having joined Liverpool and Pochettino having moved to Tottenham Hotspur, the summer transfer window threatens to be one of upheaval at St Mary's, where a new boss is still to be appointed.
Southampton executive director Les Read has however confirmed the club are closing in on their preferred candidate – which could lead to the conclusion of several ongoing deals.
"We are closing in now on our preferred candidate," Reed said.
"When it was actually announced that Mauricio was leaving we were inundated with enquiries but by and large we were amazed by the level of applicant who wanted to show interest in the job,
"We had possibly six to 10 candidates on our ongoing research list. We were delighted that by the time we got down to the final four, all four of them had been on our list originally.
"Things are going well and I'm hoping – what takes time with these things is the paperwork – but I'm hoping that we can get that sorted very quickly and the fans will be excited about an announcement coming up sooner rather than later."