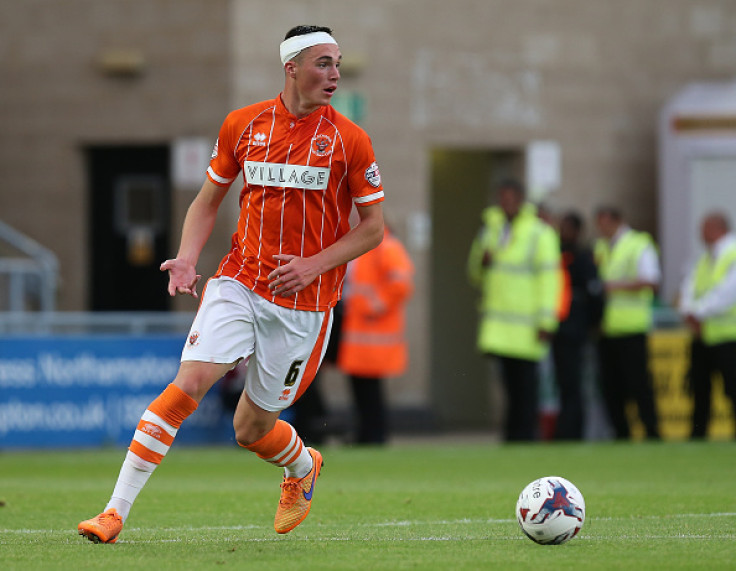 Blackpool have confirmed Lloyd Jones' return to Liverpool to assess an injury sustained during the Seasiders' 2-0 win over Chesterfield on Tuesday (1 October) night. The young defender has made nine appearances thus far this campaign after joining them on a season-loan deal earlier in the summer.
Jones was carried off during injury time with an ankle knock, and the club are hoping that the injury is not as bad as first feared. The 19-year-old defender has arrived in Merseyside after an initial scan and will have it assessed by the Reds medical staff.
Blackpool manager Neil McDonald has confirmed the defender's departure, and admitted that the game against Chesterfield was Jones' best performance since his arrival at Bloomfield Road earlier in the summer. The England U20 international is expected to return to the League One side once he recovers from his ankle injury.
"He's gone back to Liverpool and he's getting all the scans today to find out the extent of what the injury is. We'll probably have a better idea tonight," McDonald said, as quoted on the Seasiders' official site. "It's unfortunate because I thought that was his best game of the season so far and he then he gets injured in the last minute," the former West Ham United assistant manager added.
Meanwhile, Reds goalkeeper Simon Mignolet has called on the team to kill games off at the earliest after Liverpool were held to a 1-1 draw by Swiss club FC Sion in the Europa League on Thursday (1 October). The Merseyside club were expected to win, especially since they were playing at Anfield, but despite registering eight shots on target, they could not add to Adam Lallana's fourth-minute opener and had to settle for a solitary point.
"When you play at home in the Europa League you want to win the game and I think we started really well, getting in front," the Belgian goalkeeper told Liverpool's official website. "But unfortunately we [conceded] on the counterattack. With our threat, we created a lot of chances, unfortunately we didn't manage to score the second goal that would've given us the victory we wanted."
"We have to be killers, kill the game off. If you score a second time then they go down and it's very difficult to come back from that. But we learn from that and take it into the next few games," Mignolet added.