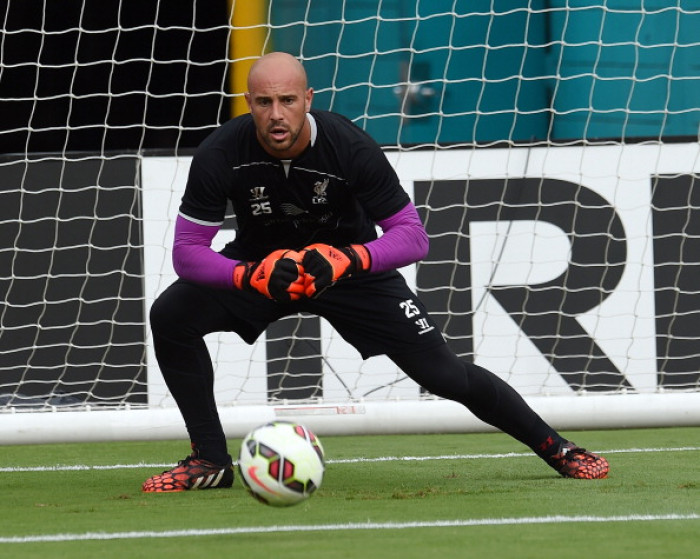 Liverpool goalkeeper Pepe Reina will have to lower his £100,000-a-week wage demands to secure a move away from Anfield.
The Spanish international spent last season at Italian club Napoli after Reds boss Brendan Rodgers brought in Simon Mignolet from Sunderland.
However, the Naples side's manager Rafa Benitez has ruled out making a permanent move for Reina, who still has two years remaining on his Liverpool contract, as have Serie A rivals AC Milan after baulking at the shot-stopper's wages.
Napoli and Milan are looking to trim their wage bills and see the 31-year-old as too expensive, reports the Daily Mail.
Reina had hoped his former Liverpool boss Benitez would stump up the €5m (£3.9m) release clause to sign him, but no bid has been forthcoming and Reina has been forced to join up with the Merseyside club on their pre-season tour of America.
Benitez said last month: "We don't seek a goalkeeper. Rafael, with whom I keep in touch often to monitor his progress first-hand, Andujar and Colombo are a sufficient guarantee for our goal."
Reina realised his dream of competing at a World Cup when he played in Spain's dead-rubber final group game against Australia. It was the first time he had competed at a major international tournament despite being Iker Casillas's understudy at the 2010 FIFA World Cup and the 2008 and 2012 European Championships.
After the tournament Reina, who remains a popular figure with players and fans alike at Anfield, then jetted back to Spain to rest before flying to the US with Rodgers' squad, where reports are that he has trained hard amid speculation about his future.