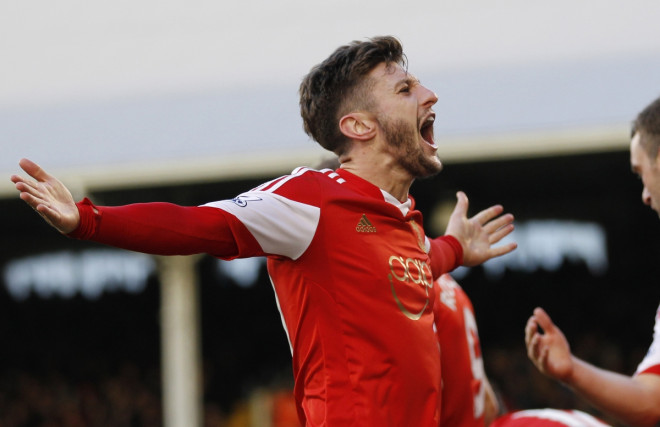 Liverpool are preparing a £40m bid for Southampton duo Dejan Lovren and Adam Lallana, according to the Daily Mirror.
Brendan Rodgers has done a remarkable job with the Reds, taking them back into the Champions League after a second place finish behind eventual winners Manchester City and is willing to splash the cash this summer to strengthen his squad to prepare for Europe.
Lallana has emerged as a top target for the former Swansea manager, with the England international thriving for the Saints, ending the season with nine goals and six assists.
His performance has earned him a call-up to the England national squad to travel to Brazil after making his international debut last year.
The midfielder also made his way into the PFA Team of the Year for the recently concluded season and will slot into the Liverpool midfield behind Daniel Sturridge and Luis Suarez, who have scored a combined total of more than 50 goals through the length of the season.
Rodgers is also looking to bring Lovren to join Lallana at Merseyside, with the Reds looking to strengthen their defence after shipping in 50 goals, which eventually cost them their league title.
The Reds were leading the race with three games left but a loss to Chelsea and a catastrophic draw against Crystal Palace allowed City to trump them to 86 points and claim their second title in three years.
Lovren has been a rock in defence for the Saints and will be a major upgrade from Daniel Agger, who has failed to live up to expectations this season and was left on the bench for major parts.
Rodgers is likely to have up to £50m to spend this summer and has prioritised his attack and defence to challenge on all fronts next season.
It will be difficult for the Reds to replicate their form, especially with teams around them expected to strengthen and Manchester United, who finished the season in seventh spot, expected to rise from the ashes and challenge for the title yet again with massive investment in the summer.