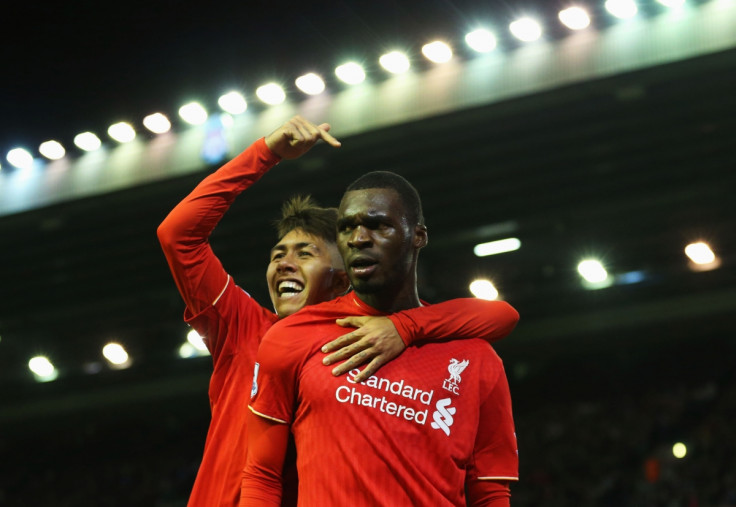 Brazil legend Ronaldinho wants Jurgen Klopp to use Roberto Firmino to his full potential as the midfielder has the ability to outclass the likes of Mesut Ozil, David Silva and Andres Iniesta who play in the number 10 role. The midfielder signed for the Reds under Brendan Rodgers in the summer and has been an ever-present member of the squad that has struggled to find their best form this season.
The midfielder has scored four goals in his last four games and is looking every bit the player who shone in the 2014 World Cup in Brazil. Ronaldinho believes that the 24-year-old has the potential to be better than any other number 10 in the world and has urged Klopp to make him the cornerstone of his side to propel them to success. The Reds have been dealt a major blow in their pursuit of Alex Teixeira, with Shakhtar Donetsk unwilling to negotiate below their £38m ($55m) valuation of the player.
"I didn't ever question if he would be a great player for Liverpool, I knew that he would be," said Ronaldinho, as quoted by the Mirror. "He's one of the best at what he does in the world. He's in the same class as Ozil, Silva, Iniesta, and all the other great players who play that role.
"He's the player that I'm sure Klopp will build his new Liverpool team around. Klopp is one of the best coaches in the world, he will know that Liverpool need better players, he will know that Firmino will need better players around him to get the most out of his game.
"I'm sure when he joined Liverpool, Klopp was promised he could bring in his own players, and with Firmino at the centre of the team, there's no reason Liverpool cannot challenge once again," he added.
The Reds are currently eight points adrift of Tottenham Hotspur, who are in fourth spot and 13 points behind Leicester City at the top. They have progressed into the final of the Capital One Cup where they will face Manchester City, who made their way to Wembley with a win over Everton over two legs.