Dave Whelan has set a deadline for Roberto Martinez to make up his mind about a move to Liverpool, with the Wigan chairman insisting he wants an answer over the situation as soon as possible.
Martinez was given permission last week to speak to the Reds, after Kenny Dalglish was sacked following a disappointing season for the side.
Numerous candidates have been interviewed for the Liverpool job, and while Martinez is on holidays, Whelan says he's hopeful of a decision.
"Roberto will be in Barbados until next Tuesday, and I will then set a seven-day deadline by which time I will expect a decision," He told the Wigan Evening Post, via Sky Sports.
"I appreciate everyone is in limbo at the moment and there will come a time soon when we'll need an answer one way or the other. It is dragging on a bit but I only care about one thing - that is the future of Wigan Athletic. Nothing else matters.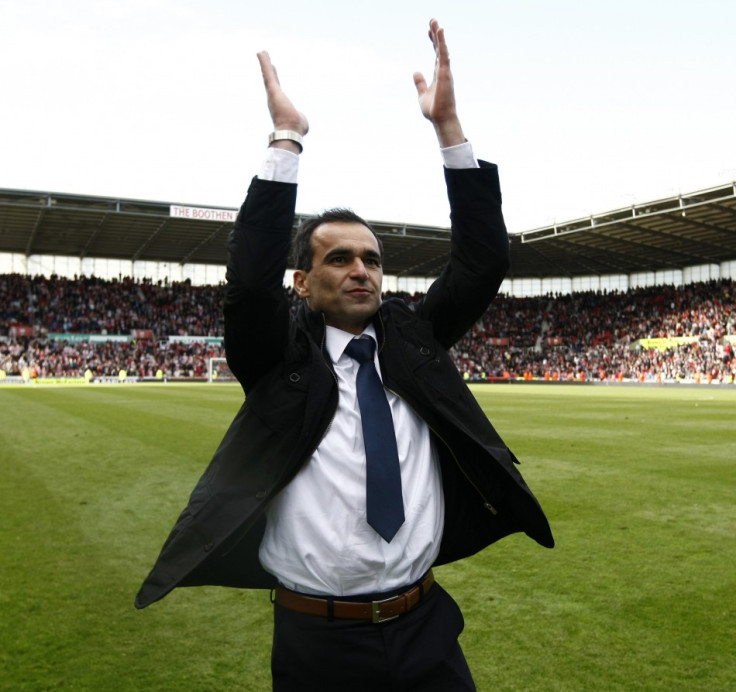 "I must stress to our supporters that I am by no means resigned to losing Roberto to Liverpool or any other club.
"He may go, he may not go. That will be up to Roberto and I will respect his decision either way.
"But it is not a foregone conclusion. Hand on heart, I still believe Roberto will be here next season."
Liverpool are clearly hoping to find a manager as soon as possible, and one who can likely promise Champions League qualification by the end of the season.
The likes of Louis van Gaal and Andre Villas-Boas have also been thrown up as possible contenders, and while the former has Champions League experience, the latter is tipped for big things in management despite his torrid time at Chelsea.
Martinez doesn't have European experience to offer in the same respects as Villas-Boas or van Gaal, but his achievements with a very low-budget Wigan side have put him under serious consideration for the job at Anfield.