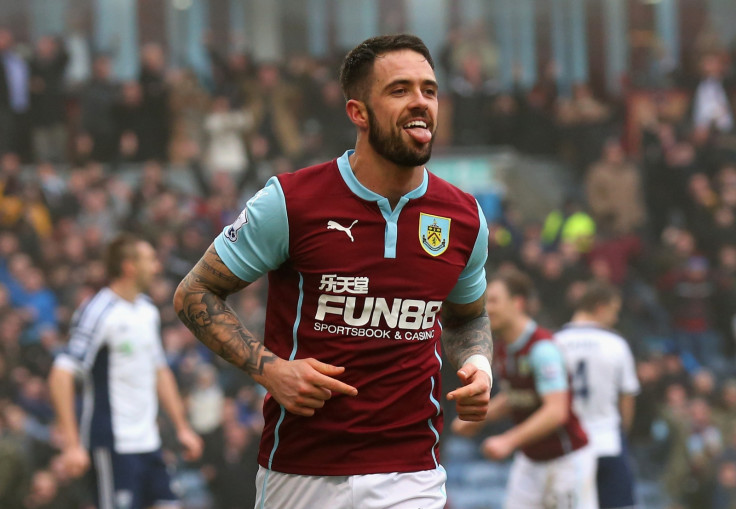 Liverpool have been advised by Jamie Carragher to sign Burnley forward Danny Ings over West Bromwich Albion striker Saido Berahino due to the attitude of the Baggies youngster.
Ings notched his eighth league goal of the season in the 2-2 draw with West Brom for which Berahino was left out from the start after stating he was eyeing a move away from the Hawthorns at the end of the campaign.
Berahino has scored 14 goals in all competitions this season but despite starting on the bench for the visit to Turf Moor, following his midweek comments, he came on as a first-half substitute to replace the injured Victor Anichebe.
Both players have been heavily linked with moves to Liverpool but Carragher says Ings represents the shrewder investment for a club desperate for additional attacking resources.
"I think Berahino has got a bit more class, a slightly better player," he told Sky Sports.
"But if I was Liverpool I'd be trying to get Danny Ings, if they're deciding over the two players. If you're looking at the two, I'd got for Berahino.
"The way Ings comes across and the way Berahino comes across, you think will there be a problem with Berahino, maybe an attitude problem? You listen to the things he says as a player, Tony Pulis has said things as well.
"With Ings, you hear him speak, he talks about letting his football do the talking. He [Berahino] came out this week and gave an interview, I don't think what he said was the worst thing in the world, it's probably what every player thinks. Just don't say it."
Ings' future at Burnley is clouded in uncertainty, with the 22-year-old yet to sign a new contract with the club and expected to leave at the end of the season upon the expiration of his current deal.
Reports over the weekend suggested Liverpool could be forced to shell out a record tribunal fee, more than the £6.5m Chelsea paid Manchester City for Daniel Sturridge in 2010, to sign Ings should the Merseyside club and Burnley fail to come to an agreement.