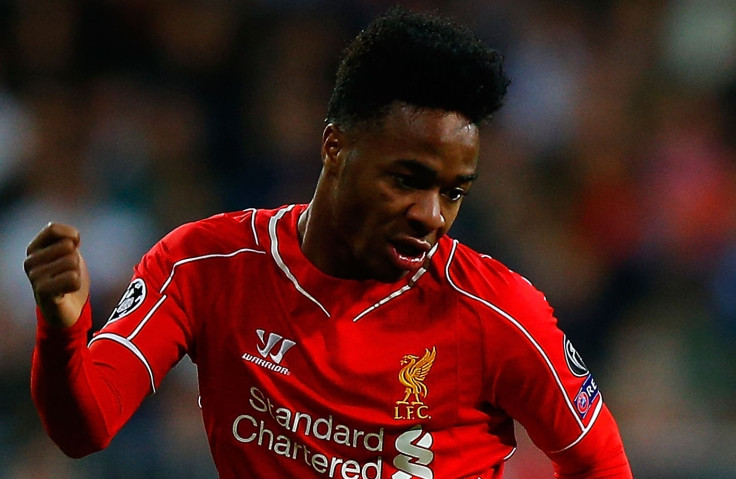 Liverpool star Raheem Sterling is reportedly unhappy with the new contract offered by the Reds, according to the Telegraph.
The winger, who turned 20 on Monday, has over two years left on his contract at Anfield. He was one of the Merseyside club's star players, along with Luis Suarez and Daniel Sturridge last season.
The Uruguayan international joined Barcelona, while the former Chelsea striker is struggling with injuries as he last featured for Brendan Rodgers' side in August. Last month, Sterling confirmed Liverpool have opened negotiations with the player and his representatives for a new deal.
The England international is currently earning £30,000 a week. The new deal offered by the Reds will see him get a pay rise of £40,000 a week and additional bonuses, if they progress to the later stages in the European and domestic competitions.
However, the attacker is not willing to accept the offer made by his current employers as he is looking for a higher pay rise.
Sterling is already attracting interest from top clubs across Europe as ten-time European winners Real Madrid and Ligue 1 giants Paris Saint-Germain are interested in securing the Liverpool winger's services.
Rodgers saw his side crash out of the Champions League after suffering a 1-1 draw against Basel on Tuesday. They are now demoted to the Europa League and with the disappointment of their exit from the Europe's elite club competition, Liverpool will be desperate to tie down Sterling to a new contract.
Former Liverpool striker John Aldridge has backed Sterling and Adam Lallana to save the Reds' season after a disappointing start to this campaign.
Sterling has seen a dip in his form in the beginning of the season, but has managed to bounce back in recent fixtures. Rodgers has revealed how he managed to get the best out of Sterling after he failed to impress in the early matches.
"After the Palace game, I reaffirmed to Raheem his qualities and his strengths. His pace, his skill, his directness - that's his game. I spoke to a lot of the individuals, and also as a group really that our standards needed to improve," Rodgers told the Liverpool Echo.
"For Raheem, it's about realising what those standards are and that is for him being direct, being quick, being aggressive, and pressing the ball really hard. And in the last three games he's been good at that."