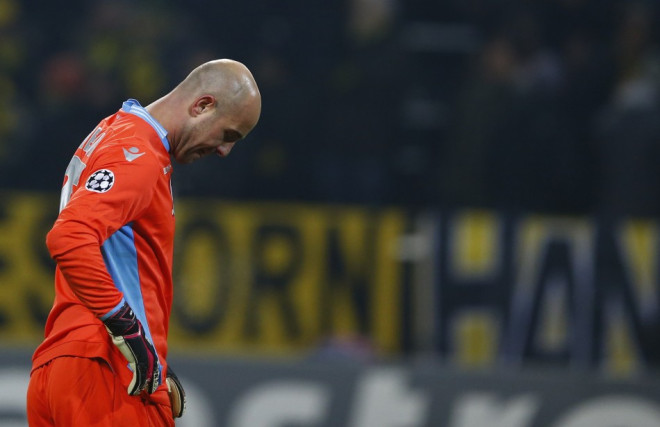 Liverpool goalkeeper Pepe Reina has revealed that he may return to Anfield at the end of the season, even though Brendan Rodgers last week suggested that his time on Merseyside is over.
After two difficult seasons at Liverpool and following Simon Mignolet's arrival, Rodgers sent Reina on loan to Napoli last summer, with the keeper back to his best in Serie A.
Reina is under contract at Liverpool until 2016, but last week Rodgers hinted that he will not come back to Anfield at the end of the season.
"He's already written his letter, hasn't he? He wrote a goodbye letter, didn't he? I was surprised at the letter - when you are a loan player I would expect that he should come back, but obviously Pepe made it very clear when he went to Napoli that he was looking to move," Rodgers said.
Nevertheless, asked in an interview with the BBC about his letter, Reina said: "It was strange but I don't regret it.
"The only thing about the letter is that I just could say goodbye in a different way and I couldn't do it in person. There are always up and downs in a career and in the last two and a half years at Liverpool there were different methods and perhaps I didn't do as good as I used to with Rafa [Benitez]. But I don't think I was bad."
Asked about his permanent move away from Liverpool, Reina added: "That is what the manager says apparently but I have two years left on my contract.
"Liverpool got another goalkeeper and they told me they were happy to loan me for a season. Liverpool is an offensive team, and they will win more games 3-2 than 1-0, that's the nature of the team.
"I believe they are really happy with Mignolet, and they are happy going that way, in terms of being that offensive."
Reina has recently been linked with a return to his former club Barcelona while it is expected that manager Rafa Benitez will try to convince him to stay at Napoli.
"He's the best manager I have ever worked with," said Reina about Benitez.
"I know exactly what he wants from me as a goalkeeper, and I know exactly how his teams play. I believe he is good for my way of playing, and it is very easy to work with him."