England Captain Steven Gerrard has insisted that his side are well equipped to top the group in spite of their benign 1-1 draw against group leaders Montenegro in the qualifiers of the 2014 FIFA World Cup at the Podgorica Stadium on Tuesday.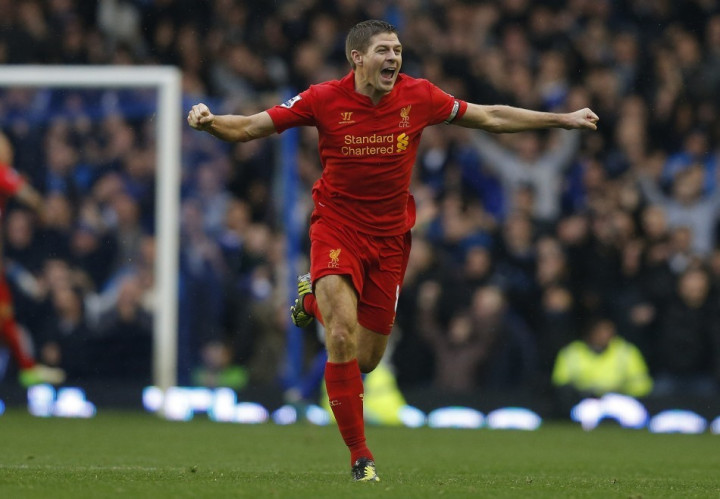 The Three Lions are currently two points behind Montenegro in the group with four games left to play. Winners of each Group shall directly qualify for the finals while the second placed nation shall have to qualify through a play-off scheduled after the qualifiers.
"We're still confident we can finish top of the group. We need to win all our games and we certainly need to improve on the second half performance and play like we did in the first half. We need to go and get three points when we go to Ukraine and we need a perfect result at home," the Reds star said.
It was heartbreak for Steven Gerrard's side who had taken the lead in the first half through a brilliant header from Wayne Rooney, after a period of concerted pressure by the Three Lions. However, the commitment fizzled away in the second period, with Montenegro closing down the balls quicker and were eventually rewarded when substitute Dejan Damjanovic slammed home the winner 13 minutes from time.
The 32-year-old believes that England's inability to play with the same urgency as the first half cost them a win, but insisted that England's fate is still in their hands. The Three Lions can overcome the two point deficit when they take on Montenegro at the Wembley Stadium in October, but have to win all their remaining matches for the win to have an effect.
"We stopped playing after the break for 20 or 30 minutes and away from home you can't do that. We stopped passing the ball and that's when we lost control. I think they deserved the equaliser. There was a lot of experience out there and we showed that in the first half - we controlled the game - but the problem is, at 1-0, you're always vulnerable - you've got to go on and get that second goal to be in complete control and we didn't do that," he added.