Tottenham Enforcer Lavishes Ultimate Praise On Liverpool Starlet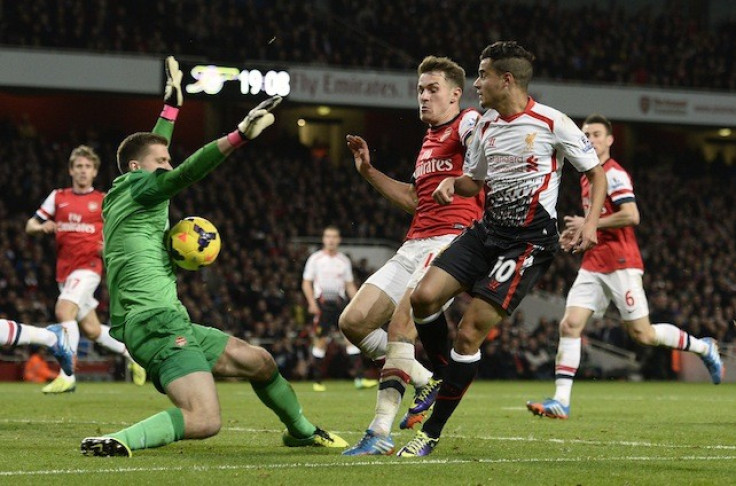 Brazil international Sandro believes that Philippe Coutinho has similar qualities to Ronaldinho as the Liverpool playmaker goes from strength to strength this season.
Coutinho made the move from Inter Milan to Merseyside at the beginning of the year and has been one of Brendan Rodgers' best signings during his time at the club.
With Liverpool currently challenging for top spot in the table and looking ahead to Champions League qualification they owe some of this achievement to Coutinho, whose attacking skills have made for exciting and lethal football.
And Sandro, who has watched Liverpool's results with envy at Tottenham, admits that the 21 year old is showing skills reminiscent of one of Brazil's greatest.
"With the ball, Coutinho's passes are like Ronaldinho's," Sandro told the Mirror. "His passes are good, man. He doesn't move a lot. But his passing! You think he is going to pass here and he passes there instead.
"He does the same as Ronaldinho. You think he's going to do one thing, and he does something completely different. He changes.
"Ronaldinho was the best player, but I think their style is similar. I'm happy for him. He is young but he starts good at Liverpool. It is difficult to do that at Liverpool."
Coutinho has had only one chance with the senior Brazil side so far but the youngster will be hopeful that he is handed the opportunity to get on the plane to his home country next summer when they host the World Cup.
Rodgers revealed last week that he has been telling Brazil's coach to take a close look at Coutinho with the Reds manager holding close ties with Felipe Scolari. Whether he will decide to give the starlet a chance remains to be seen.
© Copyright IBTimes 2023. All rights reserved.