Brendan Rodgers has refused to commit to keeping Joe Cole at Liverpool for the long term, with the manager hinting that the midfielder may be frustrated by receiving limited game time over the course of the season.
Cole made a return from a season-long loan at Lille in the summer, and despite the French club claiming they would happily take him on a permanent basis, the England international was unable to agree a deal with the club.
After returning to Liverpool, the 31 year old has only featured for the side eight times, with just four of those showings being in the league.
But despite putting in a positive performance against West Ham at the weekend, Rodgers is still unsure over whether Cole will remain at the club permanently, as they aim to bring in the budget and cut exorbitant player wages.
"Is his future here? You would have to ask him that," Rodgers told Liverpool Echo. "The guy is still a Liverpool player and while he's a Liverpool player I'll work as hard as I can with my staff to try to make him the best we possibly can.
"If he's not going to play as often as he wants then he's no different to any player really. Players are about game time and money. But he's not any kind of problem, he's a good guy and we will see what happens over the coming months."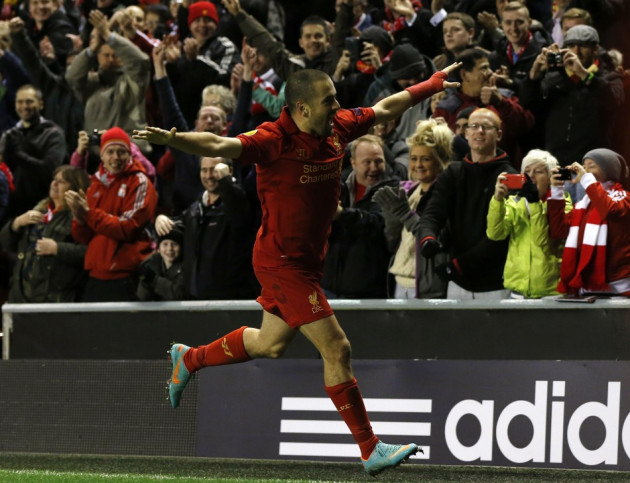 Rodgers insisted that he wasn't looking at whether to sell players in January just yet, with the manager taking each game as a clean slate for the squad to prove themselves and make a claim for a starting spot.
"I'm just going along game by game," he said. "There is every opportunity for every player.
"It's not just about the games. Every player gets a chance every single day to show what they are all about.
"Unfortunately for Joe since the [Europa League] game against Young Boys when he created a goal and scored a goal he has been disrupted.
"That's unfortunate for him because someone else comes in and takes the opportunity. Joe just has to continue to look to get that consistency in his fitness. He's a terrific lad and I feel for him at times. He's working so hard and wants to do well for the club."
Liverpool face Aston Villa this weekend, with the side taking on Fulham, Stoke and QPR over the Christmas break. And Rodgers will be looking to take maximum points as he aims to close a four point gap between the club and the top four, but whether Cole will be involved in that push remains to be seen.