25678p[]Agger Wants Liverpool Stay Despite Being Targeted By Other Clubs
Agger Wants To Continue at Liverpool
Danish defender Daniel Agger has stated his desire to continue at Liverpool despite being targeted by a number of clubs.
The 27-year-old defender, however, admits that he is still unsure about his future at Anfield as he feels that Liverpool boss Brendan Rodgers will not hesitate to sell him if he gets the right offer.
"I'd rather stay. I can't imagine playing for any other club in England but you never know if the club think it's better to sell," said Agger, according to a BBC report.
At the moment, it looks as though Manchester City will get the signature even though the Reds rejected their initial bid of £20m for the Danish international. The Premier League Champions, who are financially very strong, may increase their bid for Agger to tempt Rodgers, who earlier said that the former Brøndby man could be sold for a "ridiculous offer."
Rodgers may consider selling Agger at an increased bid because the funds received from the sale of the Danish international could be used to get new players including their American target Clint Dempsey and Real Madrid's Nuri Sahin (on a loan deal).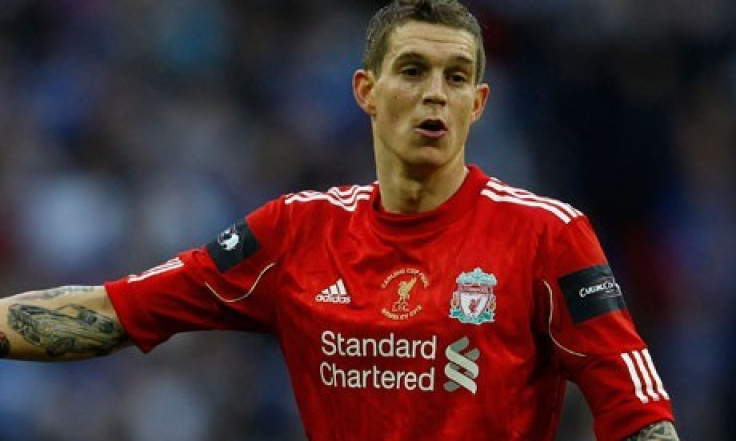 Agger, who is currently preparing for a friendly against Slovakia with his national team, says that he has no idea about his current situation.
"I know there has been interest from Manchester City, but I don't know what Liverpool are responding to it. I am fine with my situation. The club will have to find out what they want to do. I've heard nothing from them. I'd rather stay but that decision is not up to me at the moment," The Guardian quoted Agger as saying.
"Yes, Liverpool can do a deal even though I have two years on my contract. But no, I haven't changed my mind on the subject. Sometimes you can end up in a position where it's not your decision. I don't want to be somewhere I am not wanted but I would prefer if they want me to stay. That is my first priority," he added.
Agger, who joined Liverpool in 2006, has made a total of 171 appearances for the Reds, scoring eight goals.
© Copyright IBTimes 2023. All rights reserved.