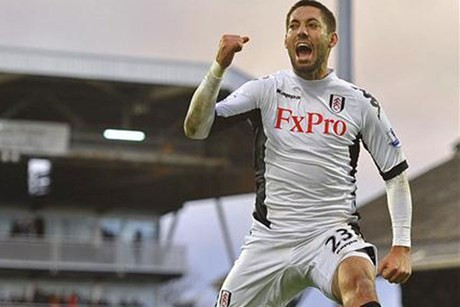 Liverpool have made cautious forays into the transfer market this summer, under new manager Brendan Rodgers. The Reds have signed just two players but are expected to make a few more additions to a side that has not impressed so far in the pre-season.
Rodgers did oversee two wins in his first two competitive games in charge of the Anfield club, beating Belarusian club FC Gomel 4-0 over two legs to qualify for the play-offs for the Europa League, where Scottish club Hearts await. However, results against the more established outfits - Serie A club Roma and Tottenham Hotspur - were not good. The Reds were beaten 2-1 by the Italians and held to a goalless draw by Spurs. The club will now play another friendly, at home to Bundesliga club Bayer Leverkusen, before travelling to West Bromwich Albion for their first Premier League game of the season.
In terms of incoming transfers to keep Italian striker Fabio Borini and Welsh midfielder Joe Allen company, the Daily Mail reports the Reds may be set to renew their interest in Fulham's American forward Clint Dempsey. It appears there is a disagreement over the transfer fee, with Fulham holding out for £10m. The report adds that Rodgers could be prepared to offer Scotland midfielder Charlie Adam in an exchange deal to help push Dempsey's signing through.
Dempsey, meanwhile, has made it clear he wants to leave Craven Cottage for Anfield and an earlier IBTimes UK report stated the player had a training ground argument with coach Martin Jol and refusing to travel with the rest of the first team on a pre-season tour of Switzerland.
Horror Prices
Meanwhile, Rodgers has confessed to being surprised at some of the transfer fees demanded for players he wants to bring to Anfield.
"It's absolutely incredible," the former Swansea manager explained, "It's always complex at a big club but what I've learnt here very quickly is that the minute Liverpool are interested it adds about two noughts on to the price tag of a player. It's probably a wee bit frustrating for everyone, including myself, that we haven't got signings coming in quicker, but I think we've seen that the squad we've got here is already a good one. I'm just trying to improve it a little." The Northern Irishman also moved to calm speculation about future signings but did admit he would like to bring a few more players in.
The former Watford and Reading manager has gone about deconstructing the squad left to him by previous manager Kenny Dalglish and has already allowed Welsh forward Craig Bellamy, Argentinean winger Maxi Rodriguez, Dutchman Dirk Kuyt and Italian midfielder Alberto Aquilani to leave the club. There is also speculation that Danish centre back Daniel Agger could leave to join Manchester City, but Rodgers is clearly less than happy about that prospect.