Liverpool are close to signing Reading defender Alex Pearce on a free transfer. The Mail believes the Reds' boss, Brendan Rodgers, is a big fan of the 24-year-old Republic of Ireland international, after having worked with him when in charge of the Royals four years ago.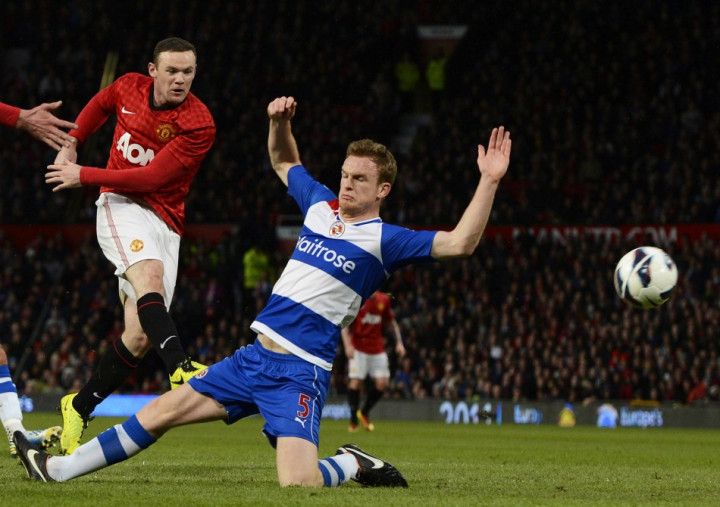 Pearce is in the final season of his deal with the Madejski Stadium club and has rejected multiple offers from the management. As a result, he has been frozen out of the first team and has not played since the heavy defeat to Arsenal last month.
Nevertheless, he remains high up on Rodgers' wish list. The former Swansea City boss needs to find a top class centre-back for next season, given veteran Jamie Carragher's retirement in the summer. And with the Royals having been relegated from the Premier League this season, Pearce appears almost certain to leave the club, even if he does not join Anfield.
In any case, Liverpool are likely to need major defensive reinforcements in the summer, with Daniel Agger, Martin Skrtel and Sebastian Coates all linked with transfers away from Merseyside.
Danish international Agger has been linked to Barcelona; Tito Vilanova's side may seriously consider a bid for the centre-back following an abysmal defensive performance in the 0-7 Champions League semi final defeat, on aggregate, to Bayern Munich.
Slovakian Skrtel was linked with a move to Russian club Zenit St Petersburg and although there has been no further development on that front, the 28-year-old remains on the fringes of Rodgers' first team. He has been quoted as saying he wants to remain at Anfield and fight for his future but, then again, so has on-loan striker Andy Carroll and he will perhaps be the first person to leave in the summer.
Finally, 22-year-old Uruguayan international Coates is the likeliest of the three to be moved on, following poor performances this year; he was particularly poor in the Reds' FA Cup defeat to Oldham Athletic.
Gerrard on Everton Game
Meanwhile, Liverpool captain Steven Gerrard believes the club should give their all to beat local rivals Everton in the Premier League. Rodgers' men are seventh in the table but only three points behind the Toffees. The Merseyside rivals are scheduled to play each other at Anfield on Sunday but Gerrard insisted the game was more about bragging rights than league positions.
"... even if Liverpool were only playing Everton in a friendly, the will to win would still be there. It isn't about the points. It's not about where you are in the table. It's about having those bragging rights in the city," he told the Liverpool Echo.