West Ham have not given up the fight for Liverpool strike Andy Carroll, Sam Allardyce has admitted, though the club have hinted that if he does change his mind and decide on a move they may not be able to offer the same money they could in the first place.
Carroll was strongly connected with a move to either Newcastle or the Hammers over the last couple of months, with Brendan Rodgers remaining coy over whether he would sell the £35 million man in search of a striker who would be more fitting to his style of play.
But Rodgers yesterday insisted that there was no chance Carroll would be leaving Liverpool, telling reporters: "To even consider wanting to take him on loan is a liberty.
"I need a minimum of three strikers. Once the window shuts, that is it until January. I have got Luis Suarez, Fabio Borini and Andy Carroll.
"I would need to be a nutcase to even consider letting Andy Carroll go at this moment."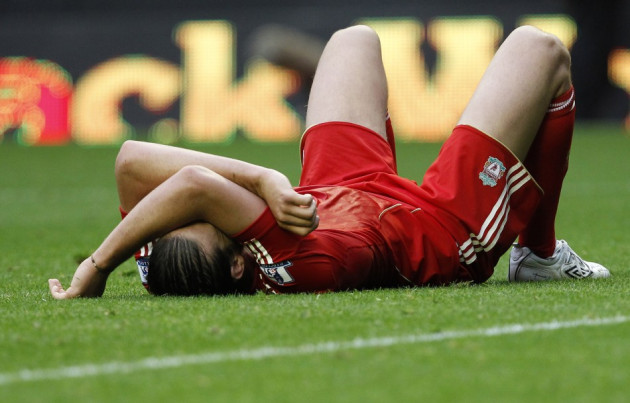 But Allardyce still hasn't given up hope of landing the Liverpool man, even if West Ham can only offer a fraction of the £35 million the Reds paid for Carroll 18 months ago.
"We would see if we could pursue it and clinch it, but if we only finish with Matt and nobody else I would be happy with the squad I've got," he said, as reported by Sky Sports.
"While it is not quite as big as I'd like it to be, I think it has got a lot of quality.
"My problem is there may not be funds available for Andy now.
"If Andy became available or anybody became available and they wanted to join West Ham, I would ask the owners. At the moment that is not the case and we just have to wait and see if and when that situation arises."
Andy Carroll burst onto the scene for Newcastle in the 2010/2011 season, and was quickly snapped up by Liverpool in a deal that was momentarily the British transfer record - broken again on the same day by Fernando Torres.
Despite having a reputation for being lethal in front of goal, Carroll failed to live up to expectations in his first few months at the club, and only started to look a threat again towards the end of last season.
His selection for the Euros, and performances in the Ukraine, gave pundits hope that he might finally be handling the pressure that came with his big-money move to Merseyside, but after Rodgers was put into the managerial position it looked to be a struggle for the 23 year old to get a starting place on the side, especially after the signing of Fabio Borini was confirmed.