Juventus midfielder Artuto Vidal has urged Barcelona forward Alexis Sanchez to snub interest from the Premier League and join the Bianconeri. The former Udinese man has been attracting interests from the likes of Arsenal, Liverpool and Manchester City, while there are also reports that he has agreed terms with Inter Milan for a summer move.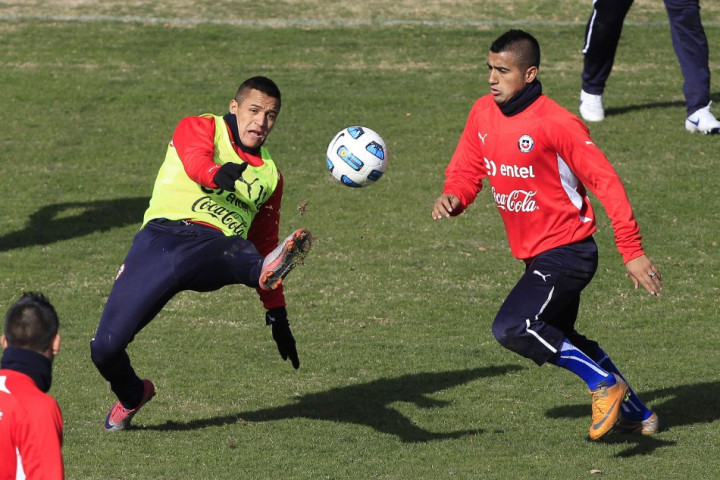 The 24-year-old has scored only two goals from 11 starts this season, compared with the 12 goals he netted in his debut season with the Catalans. The Chile international's lack of form has seen him falling out-of-favour at Camp Nou and the player is now understood to be looking for a move out of Spain for regular first team action.
Sanzchez is currently with the Chile national team for the ongoing World Cup qualifiers. His compatriot Vidal says he has already had discussions with the player over a move back to the Serie A with Juventus and believes Sanchez would be happy if he joined the Old Lady.
"I don't know if he will arrive, but I would be very happy if he was to join us. What did we say to each other the last time we went out for dinner? I won't answer that, although it seems as if I already have," the midfielder said.
Vidal's future at Turin was itself in doubt, with the player being linked with a move to Manchester United in the summer. However, the 25-year-old has played down all speculation, stating that he is not looking to move out of Italy at the end of the season. The midfielder has been in excellent form this season for Juventus, scoring five goals and assisting seven from 22 starts.
"I can promise the fans that I'm staying, 100 per cent. I intend to remain here - I have a contract here for the next three and a half years," Vidal insisted.