Brendan Rodgers has revealed that he is still in the market to bolster his squad and is on the lookout for someone in attack and at left-back. The former Swansea manager does not have too many options besides Luis Enrique at full-back and was forced to use Glen Johnson and Andre Wisdom in his position when he was unavailable last season.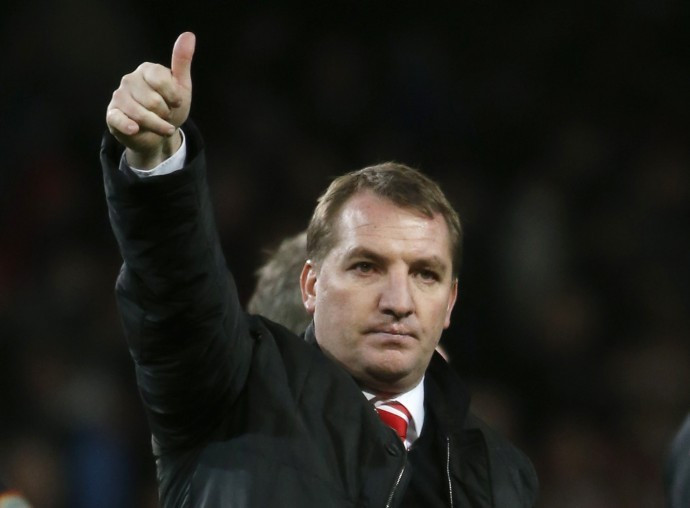 Rodgers has already made four signings this summer by the likes of Simon Mignolet, Kolo Toure, Luis Alberto and Iago Aspas as they look to push forward for a top four finish next season. Liverpool were keeping a close eye on Chelsea left-back Ryan Bertrand but have reportedly ended their interest after baulking at the defender's weekly wage demand of £60,000.
"There are obviously certain areas of the squad where we're a bit thinner than others. We probably need a bit more support - that extra bit of quality - at the top end of the field and that's something we'll look out for. That'll be mixed with needing cover in the left-back position - that's something we're looking at. It's not really about numbers, it's about quality. If we can do that over the next number of weeks we'll be happy," Rodgers said.
Meanwhile, there has still not been any resolution to Luis Suarez's situation at Liverpool but Rodgers expects the player to continue at Anfield in spite of growing interest from Arsenal. The player reported in Australia to join Liverpool's pre-season camp and is likely to hold talks with the management over the next few days to resolve his future.
"A lot has been said in the off-season but the reality is that he is very much a player of importance. He has reported back for training and had a good rest. Every player has a value and a worth but it doesn't mean we are going to sell him. I haven't had a chat with him yet," Rodgers explained.
"Luis is here as expected, and he is an integral part of squad. He's in great spirits and you could see the closeness with his team-mates when he saw them again last night. He will train today and we will communicate over next few weeks," he added.