Liverpool manager Brendan Rodgers has fired a warning shot at Newcastle United, insisting striker Andy Carroll would not be available on the cheap. He stressed that if the Magpies wanted to re-sign their former star, they would have to consider the Reds paid £35m for his services.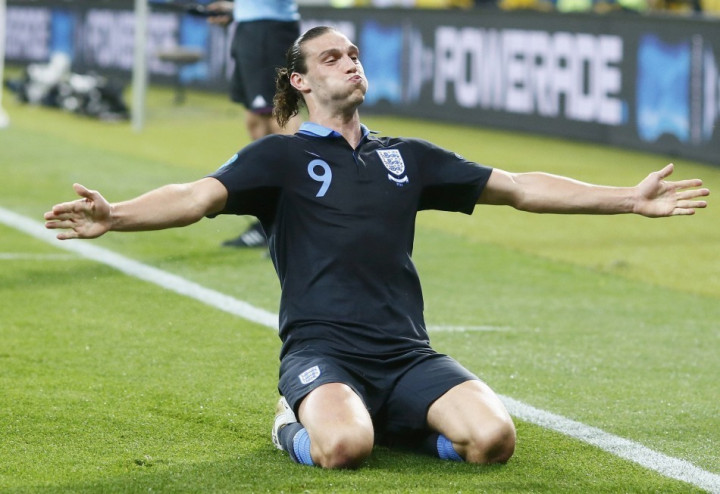 Rodgers' warning comes after Newcastle bid £12m in an attempt to re-sign the 23 year old and saw the offer promptly rejected. Alan Pardew's side even made a loan offer earlier in the summer and that too was rejected, with the former Swansea City manager making it clear there was "absolutely no chance" Carroll would leave on loan.
"They [Newcastle] got £35 million for this player last year. To even consider wanting to take him on loan is a liberty really. We have got a very small squad as it is. We have lost a lot of players this summer and I have not replaced them, as of yet. That is the reality of where we are," Goal.com quoted Rodgers as saying.
"I need a minimum of three strikers. Once the window shuts, that is it until January. I have got [Luis] Suarez, Fabio Borini and Andy Carroll. I would need to be a nutcase to even consider at this moment to let Carroll go out, unless there are other solutions for that," he added. The 39 year old boss, whose summer signings include Borini, Joe Allen and Oussama Assaidi, stressed he would like to bring more players to Anfield and claimed his squad lacked depth.
"I hope we will be able to bring some players in. I had a list of players that I wanted to bring in. That was always conditional because of the money that had been paid out. The club are working very hard to allow us to get some players in," the Daily Mail reported Rodgers as saying. Two of those reported targets were Manchester City's Adam Johnson and Real Madrid's Nuri Sahin but it appears neither will arrive at Anfield; the former has reportedly all but completed a loan to Arsenal.
Meanwhile, Steven Gerrard, Suarez, Martin Skrtel and Glen Johnson are set to miss Liverpool's Europa League qualifying play-off against Scottish side Hearts. The quartet are reportedly being rested in preparation for the next league game - against defending champions Manchester City.