Swansea City midfielder Joe Allen has completed his move to Liverpool, for a reported fee of £15m. The Welsh international is highly rated by Reds boss Brendan Rodgers and worked with the Northern Irishman when he was in charge of the Swans last season. The 22 year old Allen has been on the cusp of a move to Anfield for some time now and the fact he was spotted at Liverpool's home game against Belarusian side FC Gomel in the second leg of the Europa League third round qualifiers seemed evidence enough a move had been completed.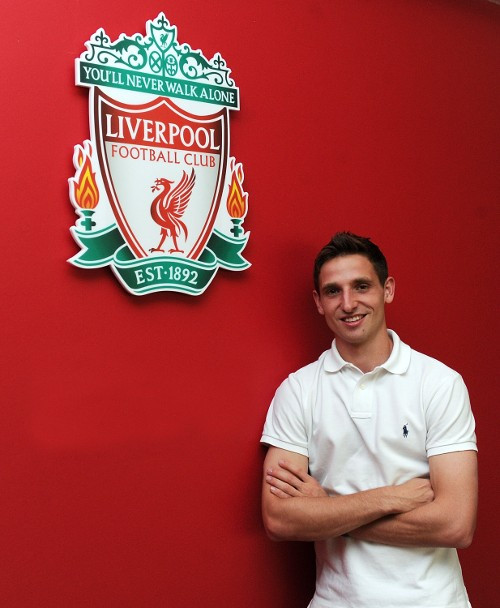 "I'm absolutely delighted that Joe has made the decision to come with us on this journey. Joe is a player whose profile will fit perfectly with the ideas of this group. His ability to control and dominate the ball is an important ingredient in our attempt to gain success on the field. Joe has had a fantastic education at Swansea City and will now begin the next chapter in his exciting career, and I wish him all the very best in what I'm sure will be a long and distinguished career here at Liverpool," an enthusiastic Rodgers told the club's official Web site.
"You'd think he was a Spanish player, a real European player. I would have paid many more millions for this kid. He is a unique player in that he's a British player who doesn't give the ball away. When he comes into this team you'll see the difference he can make," Rodgers gushed, adding, "He's incredible on the ball, his intelligence for a 22 year-old is frightening, his game understanding is very, very good and he's in love with the football. He loves the ball. I think he'll fit in really well with all the other clever players we already have here. I'm excited about the prospect of Allen fitting in with our front four, because I think even at this early stage, their combination has been excellent."
"I have a lot of faith that Brendan Rodgers can bring success, that's one of the reasons I'm here. I wanted to be part of this project, his project, and I've really got a good feeling - as I'm sure all the players here have - that this football club is going to go from strength to strength in the next couple of seasons," Allen commented in his first official interview as a Liverpool player, "One of his best things is his man management, it's second to none. He commands the respect of everyone and it's no different for me. To join back up with him was definitely a big pull for me."
Allen becomes Rodgers' second major signing of the summer, following the signing of Italian striker Fabio Borini from Roma, and will be given the No 24 jersey.