West Ham United will reportedly cancel the season-long loan deal for England striker Andy Carroll, according to Goal.com. The 23 year old former Newcastle United player is registered to Liverpool but was allowed to join Upton Park because he did not fit in with Brendan Rodgers' style of play.
However, Carroll's time with Sam Allardyce's side has been riddled with injuries and the newly promoted club are likely to want to offload the player and his £90,000 per week wages.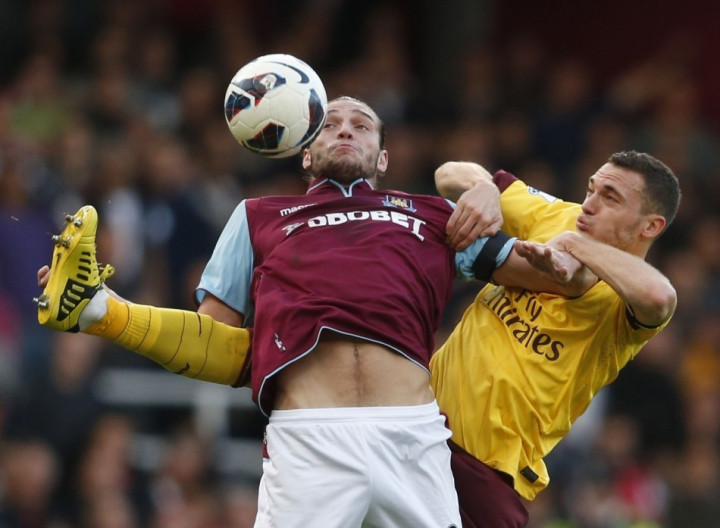 Carroll is presently out injured till the end of January, after a knee injury in a Premier League match against Manchester United. The striker earlier injured his hamstring, in September, in a 3-0 win at home against Fulham. All in all, Carroll has made only 10 appearances for the Hammers; his early goal against Spurs is the only time he has scored for Allardyce's side this season.
Meanwhile, although Rodgers is still short of striking options at Anfield, the Northern Irishman has been quoted as not considering a competitive return for Carroll. The Reds have, for now, only Uruguayan Luis Suarez up front, with summer signing Fabio Borini still recovering from a fractured foot.
For now then, Carroll seems to have little future at either Upton Park or Anfield. This may not be a problem while he is out injured. However, once he does recover, it remains to be seen (if Allardyce returns him to Anfield) whether Rodgers will play the England man, for lack of any other options. And this, in turn, assumes Italian international Borini remains injured or is not played.
The Daily Mail did link Newcastle United with a move to bring Carroll back to St James' Park. At the time there were disagreements over a transfer fee. However, with the Magpies in danger of losing Senegal striker Demba Ba in January, the possibility of Carroll returning to Tyneside could be a welcome one for Alan Pardew.
Liverpool Midfielder Calls for Better Performance
Meanwhile, Brazil midfielder Lucas Leiva has called on his team mates to put last weekend's defeat to Aston Villa behind them. The Reds were soundly beaten by Paul Lambert's side, on the back of an inspired performance from Belgian youngster Christian Benteke. Liverpool will host Fulham in this weekend's round of Premier League fixtures.
"We owe our fans a good performance against Fulham and hopefully the three points. They deserve a good performance and the win because they have seen some difficult moments but they have always been there supporting us. It's up to the team now to reward them with a good win. It was a very disappointing result against Villa and we weren't expecting that. To be honest we didn't do enough to win the game and we have to be honest with ourselves," the player was quoted as telling the club's official Web site.