Liverpool will have to pay £18 million to land Darren Bent, according to reports, with the striker still being frozen out of Aston Villa as the club aim to recoup the funds they paid for him in the 2011 summer.
Bent has made just 11 appearances for Villa this season, and hasn't played in the league since October 27th as it looks abundantly clear that he will leave the club at their earliest convenience.
But with that in mind, Paul Lambert will not sell Bent on the cheap, with ESPN claiming that a price of £18 million is enough to get back at least the basic fee they paid Sunderland for the target man.
Liverpool are desperately in need of a striker as the club look to find more support up front for Luis Suarez.
Andy Carroll's departure on loan last deadline day has been well documented as a mistake on the side's part, with Brendan Rodgers unable to find a replacement striker before the clock struck 11pm.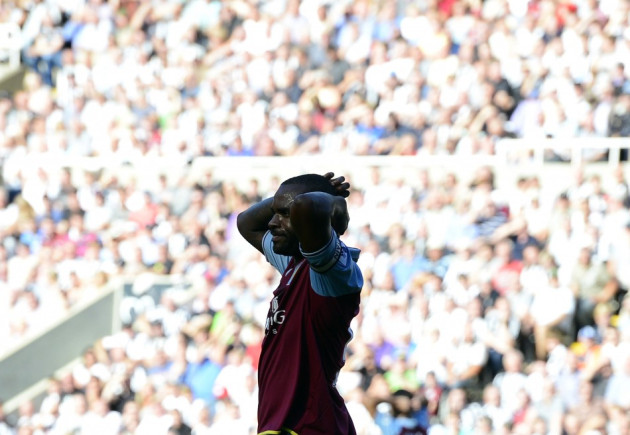 With January fast approaching, Rodgers has continually insisted that he will be bringing in players to help with Liverpool's attacking line up, though he admits that a loan signing could be a possibility.
Metro were reporting that he might do just that in his pursuit of Bent, and bring the striker to Merseyside until the end of the season when the club have more cash to consider a permanent purchase.
QPR were also said to be interested in Bent, but Liverpool would be able to offer a squad which plans to challenge for a top four spot rather than fight their way out of the relegation battle.
A source told ESPN: "Villa would be willing to sell, but they are not prepared to do any kind of cheap deal."
They added: "The figure they have in mind is the £18 million they paid for the player."