Steven Gerrard has admitted he hopes to see Wesley Sneijder make the move to Liverpool, with the playmaker currently mulling over whether to agree to a €10 million deal with Galatasaray.
Sneijder has long been the subject of transfer speculation, and the Holland international looks set to leave Inter Milan after refusing to sign a new deal with the club which included a significant pay cut.
While Galatasaray seemed to be the only club interested in bringing the star to their club, Liverpool have also been linked, though his wage demands could be an issue for the Merseyside club as they look to cut their budget.
And Gerrard has now weighed in on the debate, claiming he would be excited and delighted to see a player of Sneijder's caliber playing for the Reds.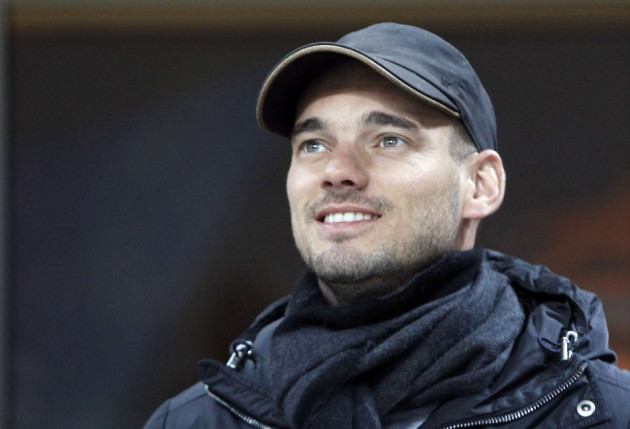 "He's a top player. I think we've seen at every major tournament he delivers," Gerrard told Goals on Sunday.
"He's done it in the Champions League for years, but we'll have to see on his wage demands.
"I think he gets paid very well and he'll have all kinds of options I'm sure, but I'd love nothing better than to see him in a red shirt. I think he would be a fantastic player for Liverpool."
Gerrard has faced Sneijder in the past when Holland and England have squared up, and though the 27 year old has been out of favour since his contract standoff with Inter, he would certainly be an asset to a club like Liverpool who could use more experienced players to guide the youngsters.
Sneijder had been a long term target for Manchester United, and also for City and Tottenham recently, which would make the coup even greater if he did go to Liverpool if he could prove he was worth the money.