Shakhtar Donetsk midfielder and reported Liverpool target Henrikh Mkhitaryan has failed to report for his club's summer training camp, ahead of the new season.
The Ukranian champions are currently in Austria preparing for the new campaign but the Armenia international has yet to join up with his team-mates, amid interest from a host of top European clubs, including the Reds.
Shakhtar CEO Sergei Palkin is not happy with Mkhitaryan's no-show approach, which several players have previously used to a force through a transfer, and has warned the 24-year-old that he will be punished if he does not turn up soon.
"Mkhitaryan did not come to the training session on Monday, but he had to. We do not know why. If he does not join the team in the coming days he will be fined," Palkin stressed.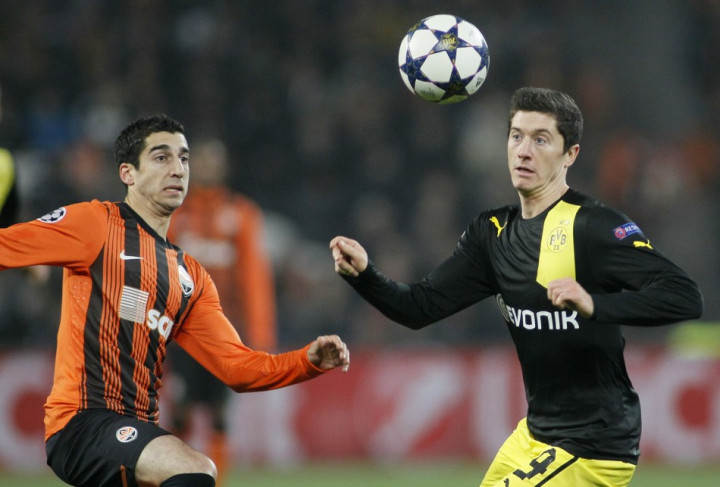 "Concerning Mkhitaryan's behaviour, I know that he does not have any problems with his team-mates and coaches and we have not heard from him about his intention to leave Shakhtar. All the questions about Mkhitaryan's behaviour should be addressed to him," he pointed out.
It was understood that Mkhitaryan was due to arrive Melwood last week for a medical, ahead of a £23m move, but the deal was held up since Shakhtar reportedly do not own all of his rights. However, Palkin has now revealed that neither Liverpool nor the other suitors have made contact with Shakhtar for the player's services.
"I am certain that the negotiations between them is just rumour. No offer for Mkhitaryan has been made at Shakhtar. As you know, there have been too many different conversations about Henrikh Mkhitaryan. But the situation has been strongly and artificially inflated. I can say that we have had no communication from any member of Liverpool," the Ukranian side's chief said.
"Henrikh is an important player in our team. Shakhtar want to keep him, but we are willing to listen and consider all proposals for his transfer. We have already parted with Willian and Fernandinho, but the club will not just sell players. Soon we will also strengthen ourselves with quality players, designed to replace those who have left," Palkin added.
Mkhitaryan scored 25 goals from 28 league appearances for Shakhtar last season.