Brendan Rodgers has revealed that he may keep Joe Cole and use him as an important part of the Liverpool squad, but the Reds manager insisted that he has to keep putting in performances like he did against West Ham.
Cole has had a difficult season for the side after returning from a successful loan spell at Lille, with the midfielder receiving limited chances from Rodgers as he attempts to break his way into the starting side. The manager has even gone so far as to suggest that he may not have a future at the club as his performances continue to be inconsistent.
But a positive contribution from Cole to Liverpool's 3-2 win over West Ham, which included a goal by the England international, has put him in good esteem with Rodgers as he considers what to do with the star.
"Joe's game is very simple - it's about goals, assists, interceptions and tackles," he said, according to Talksport. "In the second half [against West Ham] he did all those things.
"When he gets the opportunity he has to take it. He's a good guy that works hard at his game."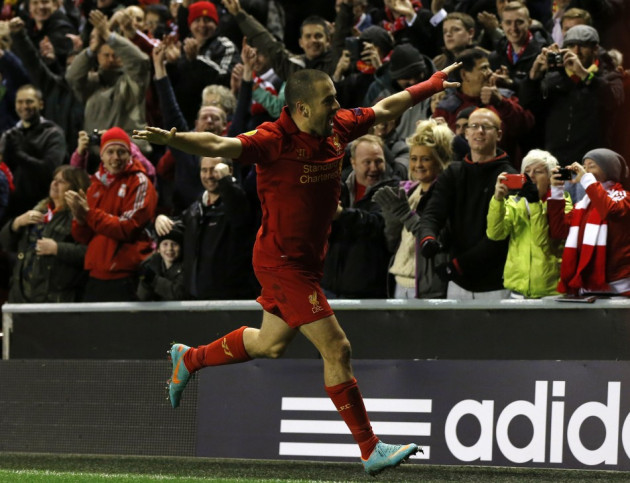 Meanwhile, much transfer talk has surrounded Pepe Reina and his future at Liverpool, with the Spaniard disappointing on multiple occasions this season.
The keeper says he plans on getting better for the club, and showing why he will be the number 1 stopper for many years to come.
"I was a little bit upset with myself and it was a time to show a bit of commitment and get a fresh start from zero - and that's what I've tried to do," he said. "I feel fresher, I feel lighter and I am ready for more. I'm on the way to my best.
"People say goalkeepers reach their best in their 30s, and I am 30 right now, so hopefully my golden days are still waiting for me.
"It's down to the defensive performance, collectively. I've always said a good team is built from the back and this is no different.
"There's no doubt that the more clean sheets we keep, the better it'll be for the team."