Serie A Midfielder Would Be Honoured To Play For Liverpool
Juraj Kucka admits to being flattered by rumours linking him to a summer move to Liverpool
Genoa star Juraj Kucka has admitted he is aware of the rumours linking him with a move to Liverpool this summer, with the defensive midfielder flattered by talk of a possible agreement.
Kucka has become an integral member of the Serie A side since his move from Sparta Praha in Czechoslovakia to Italy in 2011.
His midfield and defensive talents have placed him on Liverpool's radar, but the 26 year old told Slovakian site Dannik Sport that he wouldn't get ahead of himself just yet.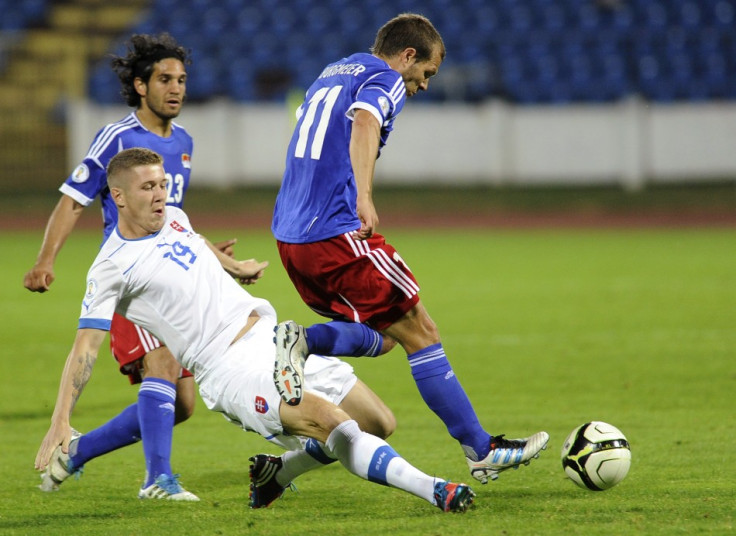 "It's good news," he said. "I have read it on the internet. I have not called my compatriot Martin Skrtel and have no plans to do so. I prefer to keep my feet on the ground.
"I am a Genoa player, so I have to think that I'll play in Genoa the next season.
"But I can imagine what it would mean to wear the Liverpool shirt."
Liverpool are no doubt going to be looking to bolster their squad across the park over the summer, and versatile players will be high on Brendan Rodgers' wishlist, as well as those who can display a workrate like Kucka has done at Genoa.
His efforts have helped save the side from the relegation zone for two seasons in a row now, but with Liverpool looking towards European ambitions in the next campaign, the star would no doubt be tempted by a move to England.
Rodgers has insisted that he will only be targeting players who have a winning mentality this summer, telling the official Liverpool website last week: "Everyone has to play a part in leadership. You get different types of leadership - some are purely by action and inspiration, others by organisation and more verbal.
"Taking on that responsibility is something that has to come from within the group here, but we're also looking to bring in that type of player.
"It's our job as a club to look to bring in the types of players who will allow us to kick on again."
Kucka has demonstrated that mentality in his time in the Serie A, but his situation currently involves a complicated third party ownership with Inter Milan which could make things difficult for Liverpool.
© Copyright IBTimes 2023. All rights reserved.