Jurgen Klopp has virtually accepted the fact that Emre Can will run down his Liverpool contract as Juventus remain favourites to sign him for a free transfer.
Can has just six months remaining on his current contract and has refused to put pen to paper on a deal that will extend his Anfield career.
The German's situation is not ideal for Liverpool as they now risk losing him for free in the summer as Juventus have long been interested in signing the 24-year-old.
The Serie A side's chief executive Giuseppe Marotta confirmed in October that they had made a summer bid for the former Bayern man.
Marotta went on to add earlier this month that the Turin club are doing "all they can" to make Can a Juventus player for the 2018/19 season.
Klopp revealed that Can will stay with Liverpool until the end of the season but is unlikely to pen a new deal until then. The German manager did, however, praise the professionalism he has displayed this season.
"He'll stay beyond the winter," Klopp told DAZN via FourFourTwo. "Emre is still a young lad but he has developed into a great player and is very important for us.
"Sometimes a player just wants to sit out his contract. That's not cool for the club, but there are moments in which you have to accept it.
"And as long as the player behaves like Emre does, then I have absolutely nothing to complain about. He gives everything he has and identifies with the club."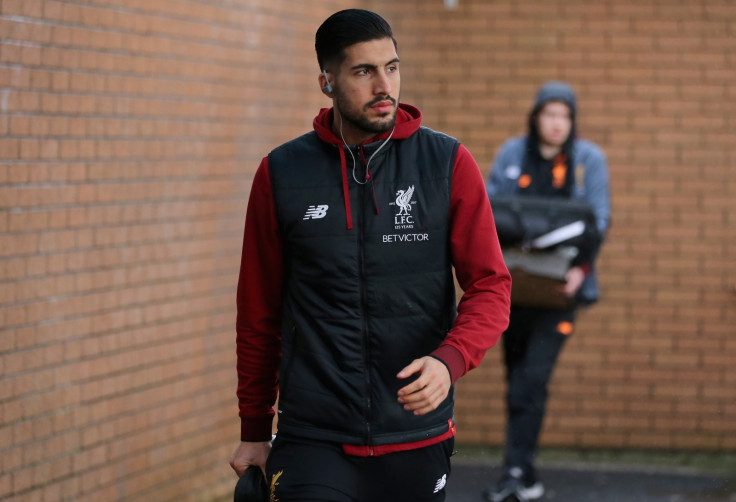 Klopp also commented on his old club's current saga with Pierre-Emerick Aubameyang. Klopp signed the 28-year-old during his Borussia Dortmund days but Aubameyang now looks likely to head for the exit with Arsenal being the favourites.
"Aubameyang is really a good guy. Of course, reading the newspapers, you ask yourself if all these things must happen, but in fact, things are mostly not as controversial as they look," Klopp explained.
"In the end, everybody will be happy. In the first half of the season, he still scored often even though last summer he wanted to go to China, allegedly."
Klopp did rule out a Liverpool move for the Gabon international though.
"He is a great player," Klopp added. "But he does not play in a position for which we search urgently for new players."