Liverpool have been encouraged in their pursuit of Schalke defender Kyriakos Papadopoulos. The German club's general manager, Horst Heldt, has hinted at his willingness to release the Greek international, should an acceptable offer be made.
"If we receive an offer for him, we will come together and talk about that as we do with every player for us," Heldt told German newspaperReviersport.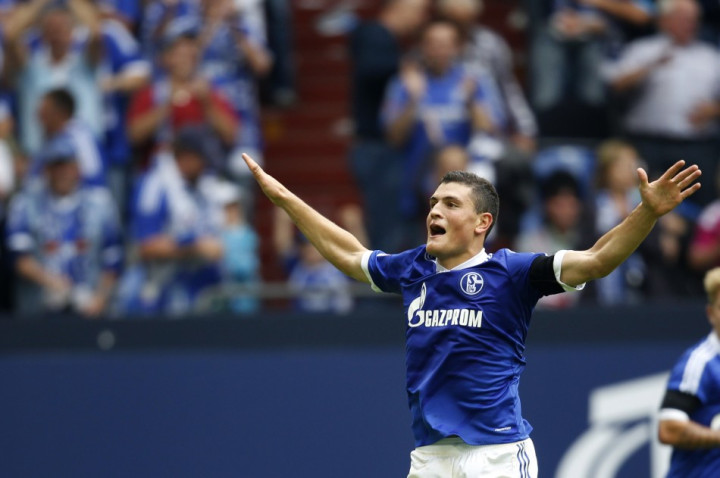 However, Heldt also stressed that the future of the Bundesliga club's defence was being built with Papadopoulos in mind, suggesting Brendan Rodgers may struggle to sign his man.
"We have no offer for Papadopoulos. Neither from Liverpool or some other club. On the contrary: we are very happy that 'Papa' is making progress [from a knee injury] and can be back soon, hopefully. We're planning with him," the 43-year-old added.
The Anfield club have been strongly linked with a £12m bid for Papadopoulos, in a move that will see the Greek arrive as a long-term replacement for retired club icon Jamie Carragher.
There have also been reports Papadopoulos could arrive as more immediate cover for Slovakian Martin Skrtel, whom the Mirror believes is a target for Rafael Benitez and Serie A club Napoli.
The Greek's knee injury late last year meant he missed a considerable chunk of the 2012/13 Bundesliga campaign but impressive performances earlier in the season have ensured he remains one of the top defensive prospects in European football, with interest from German and European champions Bayern Munich and former Europa League winners Atlético Madrid of Spain.
As for the defender himself, Papadopoulos has released a statement on the club's website, saying he was happy about having returned to full training.
"It felt fantastic to be back on the pitch again. Even though it was very tiring. I'm making progress day-by-day and I hope I'll back in full training very soon," the 21-year-old said.
Rodgers' summer of transfers, meanwhile, is set to continue, with talk of a loan-to-buy approach for Benfica left-back Lorenzo Melgajero gathering steam. The 22-year-old Paraguayan international will join Ivory Coast international Kolo Toure as defensive signings this summer, if the deal goes through.