The agent of Liverpool target Simon Mignolet is hopeful that Sunderland goalkeeper completes a move to Anfield in the summer. The Belgium international has been on the Reds' radar and their manager, Brendan Rodgers has already confirmed the Merseyside club's interest in signing the stopper.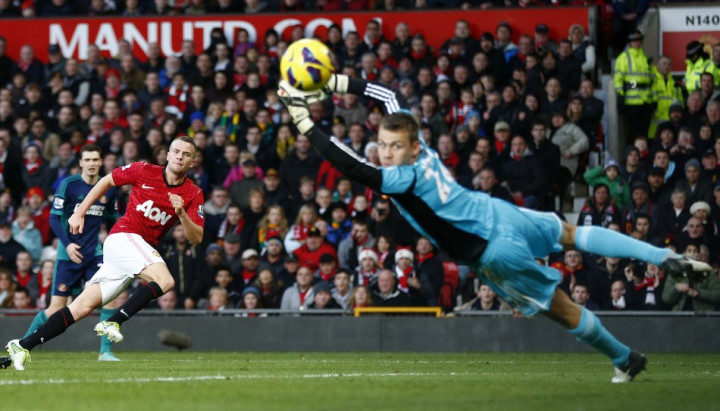 Pepe Reina is currently the first choice keeper at Anfield and Mignolet's representative, Guy Vandermissen is aware of the competition at Liverpool for the position in front of the goal. However, the 25-year-old's agent admitted that no deal has been agreed between the Reds and the Black Cats.
"We hope that there can be a deal and he can go to Liverpool. If you go from Sunderland to Liverpool it is a big step forward. You have to make decisions at certain times. I know the qualities of Simon and he can cope with any competition, it is no problem," Vandermissen told Sky Sports.
"When you play Manchester United, Manchester City, Chelsea and Arsenal every week, this is European football, so what is the problem?" the stopper's agent added.
Rodgers' debut season at Anfield saw his have a very thin squad. The former Swansea manager is keen on bringing new faces to the club in the summer in order to have more competition within the squad.
Meanwhile, Reina admitted to be happy with his current employers and claimed he would welcome if Mignolet arrives in the summer. The signing of Sunderland stopper is likely to give a challenge to the Spanish international, which could eventually restrict his appearances for the Reds.
However, the former Villarreal player remains unconcerned and echoed Rodgers' remarks as he believes the competition in the squad will benefit the club.
"It has not changed a bit. I have said it many times, I'm very comfortable and very happy at Liverpool. Every team needs competitors, and when it's positive it is more than welcome. If it is finally done I'll welcome him a lot, and anything he needs, I'm here," Reina explained.
Mignolet has been the first choice goalkeeper for Sunderland and has started in all the Premier League games for the Black Cats, making 40 appearances in all competition during the last season.