Liverpool manager Brendan Rodgers has expressed his desire to expand the Reds current squad during the summer transfer window.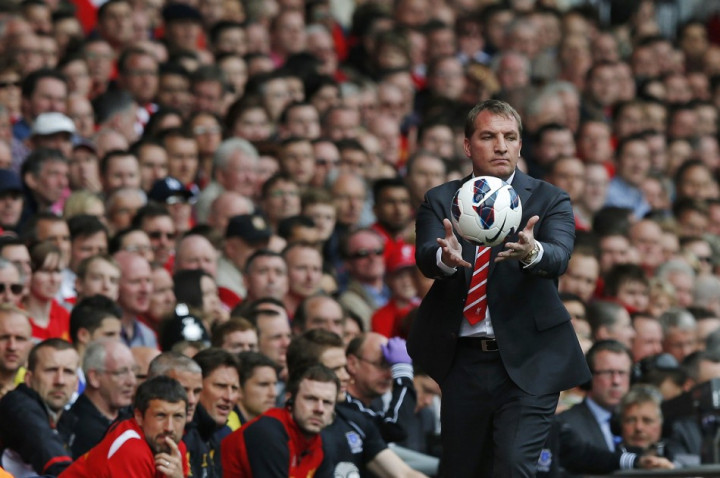 The Northern Irishman admitted that Liverpool had a "paper-thin" squad for the last season, which saw them finish seventh in the league table with 61 points, trailing sixth place Everton by two points.
The Reds signed Daniel Sturridge and Philippe Coutinho in January, which has seen them lose three league games during the second half of the season. The former Swansea manager has already signed Kolo Toure and Iago Aspas and is now believed to be closing in on landing Sevilla youngster Luis Alberto and Sporting defender Tiago Ilori.
"We had a paper-thin squad last year, we had kids all the way through. We just need to build up the depth of the squad. Obviously those players who have come in [in January] have added quality and it's no coincidence that we have kicked on when we've had quality in the group," Rodgers explained.
"We need to improve the group and the depth but that's what gives me great hope for the summer. If we can add that, we can make a real start and then we're ready to challenge," he added.
Liverpool were knocked out by Swansea in the Capital One Cup, who eventually went on to win the competition. In addition to this, the Reds suffered a defeat against the League One side Oldham Atheltic in the FA Cup fourth round during the last season.
Meanwhile, Rodgers admitted Liverpool lacked the depth in the squad to challenge for the FA Cup and the Capital One Cup. The 40-year-old manager is keen to sign offensive players, who can bring 20 more goals into the team.
"This time, we'll certainly give the Capital One Cup and the FA Cup a proper go - we have a much better squad to do that. I don't want a massive group; we want a tight group with a real core of 17 or 18 players who feel they should always be playing and then supported by a few of our top young talents," Liverpool manager stressed.
"I want to have people who might be disappointed because they're not even on the bench. At the minute we probably don't have that so it's competition we want to get," Rodgers concluded.