Brendan Rodgers has confirmed that Liverpool are closing in on Sunderland goalkeeper Simon Mignolet. The Reds currently have Pepe Reina as their first choice stopper, but the Spaniard has been linked with a move to his former club, Barcelona.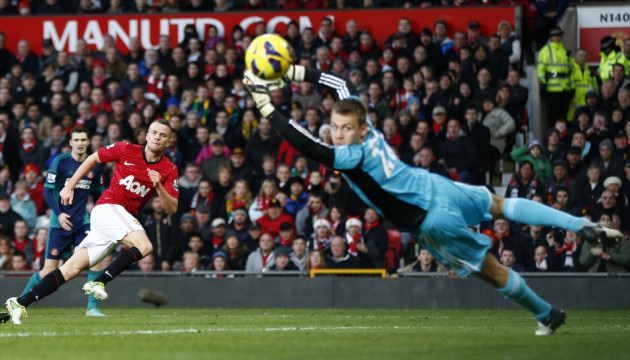 However, the Northern Irishman has now denied Reina a summer move and admitted that the signing of the Belgium international is only to give tough competition to the former Villarreal man.
talkSPORT claims a deal of £9m has been agreed between the Reds and the Black Cats and Mignolet will be Rodgers' fourth signing of the transfer window. Liverpool have already landed Kolo Toure from Manchester on a free transfer and the Spanish duo of Iago Aspas and Luis Alberto.
"Pepe is a fantastic goalkeeper but Simon Mignolet is a player who has done really well. He's also part of an emerging Belgium squad that has come into a golden era. He's very much a part of that. When you work with Pepe he's a great man. A very committed man to the club and he's an outstanding goalkeeper," Rodgers told talkSPORT.
"Pepe Reina and I went out for a meal a couple of months before the end of the season and I told him exactly what we were going to do, which was to provide real competition in that area. He was fully aware of my intention over the course of the last few months. It certainly wouldn't be a surprise to Pepe," he added.
The former Swansea manager replaced Liverpool legend Kenny Dalglish in the summer of 2012. In his first season at Anfield, Rodgers led the team to a seventh-place finish with 63 points, trailing sixth place Everton by two points.
Rodgers failed to attract players last summer. The situation left him with a relatively small squad and he was forced to field academy graduates to fill the team. He now wants to expand his squad in order to bring competition in every position.
"Our squad was very thin last year and it was great we were able to introduce a few young players from our academy, but it's very important that we have competition in every position and that wasn't always the case," the Liverpool manager concluded.