Liverpool's new summer signing Simon Mignolet believes that Liverpool's transfer activity this summer prove that they are ambitious and are looking to push on in the Premier league next season. The Belgian completed a move from Sunderland last week joining Kolo Toure, Iago Aspas and Luis Alberto among the new entrants at Anfield.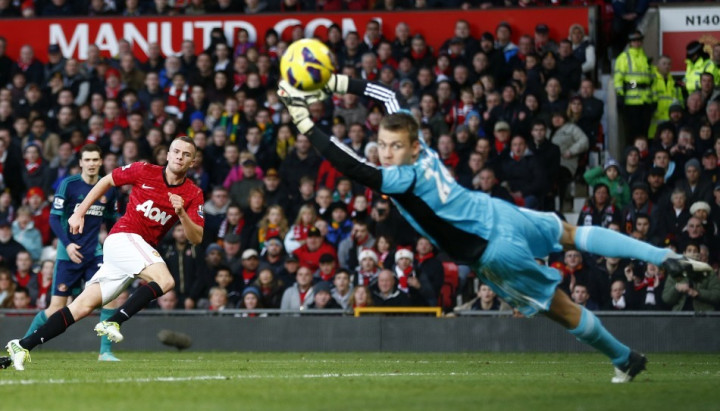 "From the talks I had with him [Rodgers] and the goalie coach I felt they were very ambitious and the club wants to get forward. The signings they'd already done before July showed they really wanted to get going. They want to push on again in the Premier League. It was obvious that they are an ambitious club and a big club," Mignolet told ESPN.
"I know how big a club this is but I think I'm only going to feel it once the games get going. The first few training sessions went okay. I'm very happy to be here and train," he added.
The Belgian has been tipped to usurp Reina from the starting XI and eventually sealing his move out of the club. However, the 25-year-old wants Reina to stay this summer as it will urge both players to give their best for the club. The Spaniard has been linked with a move to Barcelona this summer but Victor Valdes' decision to see out his contract with the Catalans has seemingly scuppered a move back to Spain. However, Reina is still on the lookout and has revealed that will be interested if a bigger club comes looking.
Meanwhile Steven Gerrard believes that Kolo Toure will have a tough time filling in for Jamie Carragher who has retired following the end of the 2012-13 season.
"It will feel strange and it will be different. I'm used to hearing his voice from day one of pre-season. But he's got other things that he needs to focus on; he's going down the TV avenue and he's going to be working for Sky, so we all wish him good luck with that. Of course, from a selfish point of view I wish he was coming back and doing one more season. Hopefully the replacements we get in perform well for us because they are certainly big shoes to fill," Gerrard said.