Martin Skrtel has been linked with a £13m transfer to Zenit St Petersburg, the Daily Mail reports.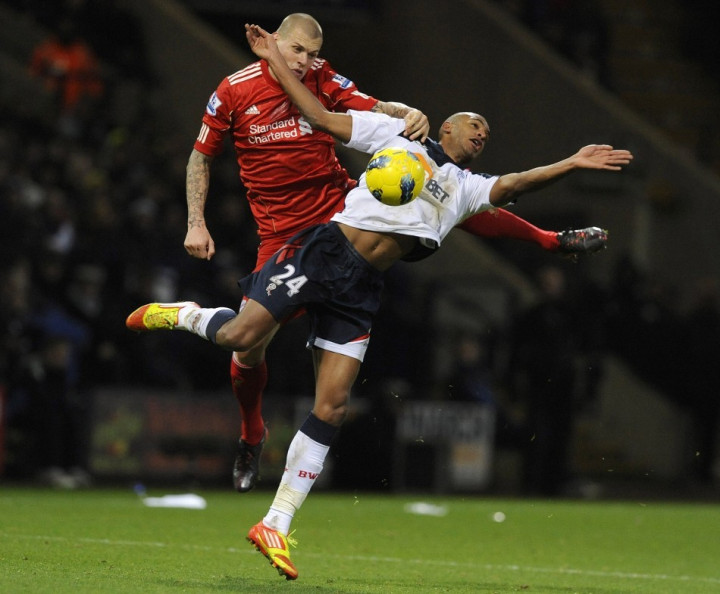 The Slovakian international can still complete the move, despite the mid-season transfer window having closed in England, because the Russian window remains open till 24 February. Skrtel was signed by present Chelsea boss Rafael Benitez, from Zenit, in 2008.
The Slovakia captain seems to have been displaced from Liverpool's starting line-up by veteran Jamie Carragher, who started last week's games against Arsenal and Manchester City. This lack of playing time may influence Skrtel's decision. Liverpool take on Zenit in the first knock-out round of the UEFA Europa League, with the first leg scheduled for 14 February.
Skrtel was linked with moves to Manchester City and Anzhi Makhachkala in the summer before signing a new long-term contract with Liverpool in August.
Sturridge, Sterling could be Available for West Brom Game
Liverpool first-team coach Mike Marsh has confirmed attacking duo Daniel Sturridge and Raheem Sterling may be fit for Monday night's Barclays Premier League clash with West Bromwich Albion.
"They've both been in for treatment." Marsh told the club's official Web site. "They were not available to play for England due to the injuries they've picked up."
"Raheem's has been a bit more long standing - in old school terms, he's got a dead leg - and Daniel picked his up at the weekend, but with a bit of luck and treatment hopefully they'll both be available for Monday night," Marsh added.
Liverpool must win the Monday night fixture if they are to retain any hope of qualifying for the Champions League. They are nine points behind Tottenham, who occupy fourth spot and the final qualifying position. The Anfield club have not had a very good run in recent games, with only two wins in the last five Premier League matches and only one this year. However, two excellent performances and results (2-2 each time) in their last two league games - to Arsenal and champions Manchester City - will boost confidence.