Liverpool manager Brendan Rodgers insists his side have not given up on finishing in the top four, despite being 12 points adrift of fourth-placed Tottenham Hotspur.
The Reds have failed to win any of the last five games, in all competitions. This includes a shock defeat to League One side Oldham Athletic in the fourth round of the FA Cup. Since then, Rodgers' side have lost to West Bromwich Albion in the Premier League and to Zenit St Petersburg in the Europa League, while squandering leads to draw against Arsenal and Manchester City.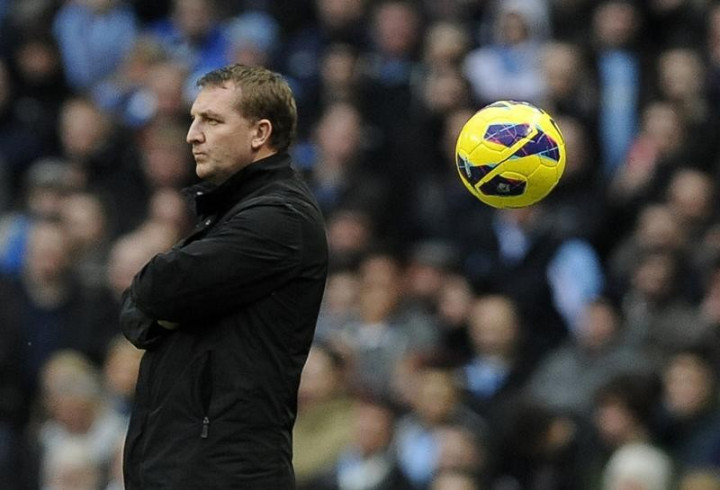 "I will always say that something is possible if it's mathematically possible. Say, for example, we won 10 of our last 12 games then that would take us close to fourth place. While there's a chance I have to retain my optimism," the ex-Swansea boss said.
"So while we haven't given up, we also know it is going to be very difficult. I don't want to be hung out to dry as a fool. The reality is, it's still there because the points mean it is still achievable," he continued.
However, Rodgers is aware that dramatic improvements are needed from his players, whom he accused of not displaying enough mental strength and character, in the aftermath of the Europa League defeat to Zenit.
The Northern Irishman must also be aware that missing out on Champions League football (indeed, on present form the Anfield club will not even qualify for Europa League football next season) will make it almost impossible to hold on to Uruguayan striker Luis Suarez. The former Ajax forward has been in sensational form this season and has single-handedly kept the club's season afloat.
And such performances (22 goals in 35 games) have caught the eye of Premier League champions Manchester City and Bayern Munich among others. The 26-year-old has reiterated his commitment to the Merseyside club but his loyalty will be severely tested if the Reds fail to qualify for European football and offers come from the continent.
Both Rodgers and club captain Steven Gerrard have emphasised the importance of qualifying for the Champions League if the club wants to hold on to Suarez' services.