Ex-Liverpool star Steve Nicol has cautioned the Reds against moving for Aston Villa striker Darren Bent. The 50 year old Scot, who spent 14 seasons with the Anfield club and made 468 appearances, told talkSport he felt 28 year old Bent was not versatile enough for the Reds' front line under Brendan Rodgers.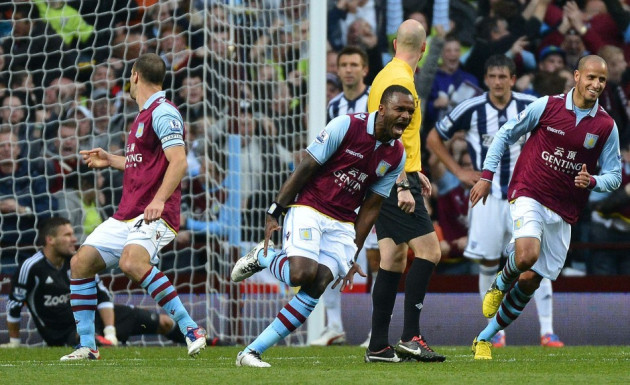 "I don't think he will suit Liverpool. Darren's a little one-sided for me. He's not a guy who gets involved in the play and I think the way Brendan has it set up, with the three guys up front, he wants them all involved," the former defender said, adding, "Darren's a guy who you get the ball in the box to and, because of the quality and knack he has of scoring goals, he will get on the end of it. But I don't think he will suit Liverpool."
Bent, who has 13 England caps to his name, joined Villa Park as a club record signing in January last year. At the time the Villans were managed by ex-Liverpool boss Gerard Houllier and the transfer was worth £24m. Since then, though, he has made only 36 appearances for the club (from the start of the 2011/12 season) and scored 13 goals.
Reports have since linked Bent with January moves to either Anfield or QPR, after the Rangers' new boss, Harry Redknapp, admitted interest. Whether Bent will want to reunite with Redknapp (he spent time with the English manager at White Hart Lane) after unfortunate comments from the manager in 2009, remains to be seen.
As far as a move to Anfield is concerned, Bent might be open to the idea. The powerful striker, who has an impressive scoring rate, would almost be guaranteed first team football with Rodgers' side. Liverpool have only one senior striker available right now - Uruguayan Luis Suarez. And even with the red-hot form the South American is in (10 goals in 13 Premier League games), the club slumped to a 1-2 home defeat against Spurs in the midweek fixture.
The addition of Bent to his squad (summer signing Fabio Borini will not return from his broken foot before January, at the earliest) as a loan signing, with perhaps an option to buy, could solve a lot of problems for Liverpool, Bent and Villa manager Paul Lambert.