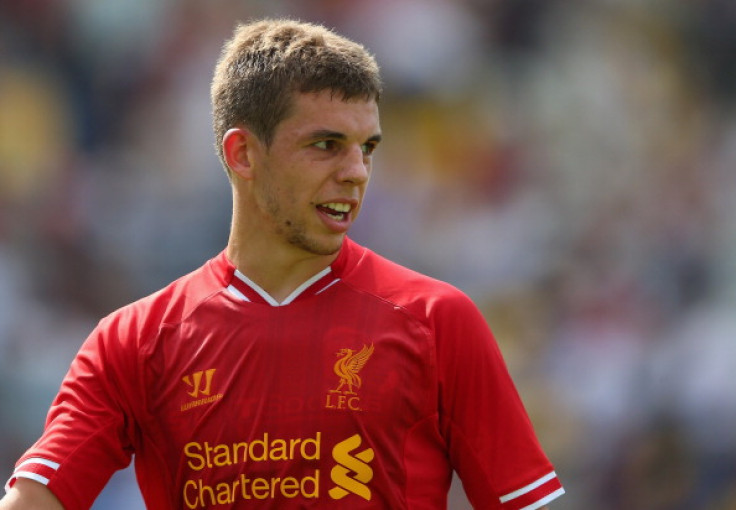 Liverpool legend John Aldridge has urged Jurgen Klopp to start Jon Flanagan ahead of Alberto Moreno at left-back when the Reds take on Manchester City in the Premier League on Wednesday. The young defender has recovered from injury and was on the bench when the Merseyside club lost in the final of the Capital One Cup to their Wednesday's opponents on 28 February at Wembley.
Jamie Carragher laid the blame for City's goal in the 49th minute firmly on Moreno and goalkeeper Simon Mignolet and has urged the former Borussia Dortmund manager to ditch the duo in the summer. Flanagan, who is primarily a right-back, can also feature on the opposite flank and was used during the 2013/14 campaign by former manager Brendan Rodgers.
Aldridge has echoed the former Reds defender's comments and believes Flanagan deserves a chance with the first-team before the end of the season, to prove that he has a future at the club. The 23-year-old defender will be out of contract at the end of the season and the club have yet to offer him a new deal.
"I agreed with Jamie Carragher's comments after the game about Alberto Moreno - and more specifically about Jon Flanagan. For me, he has to start against Manchester City on Wednesday. He has to get the chance now," the former Reds striker wrote for the Liverpool Echo.
"His contract is up at the end of this season, and it needs sorting. If they have any doubts about the lad, then give him the opportunity to show what he can do. We've seen before that he can handle it - he never lets anyone down."
"Moreno can look good going forward at times, but positionally he leaves us wide open. He doesn't read when to bomb forward and when to sit, and he's so rash in his decision-making. Flanagan tackles, he positions himself well and he talks. Now is the time to give him a go at left back, for me," Aldridge added.