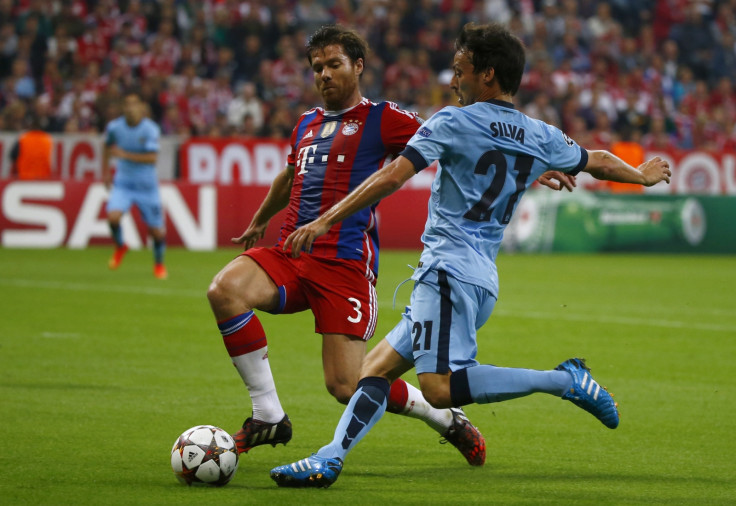 Bayern Munich midfielder Xabi Alonso has given hope to Liverpool fans over a return to Anfield after admitting his future at the Allianz Arena is still uncertain. The former Spain international is out of contract at the Bundesliga giants in the summer of 2016 and despite being "focused" on the current campaign, he admits he hopes to know where he will play the next campaign "soon".
The 34-year-old midfielder moved to the Liverpool in the summer of 2004, where he formed an impressive partnership with Steven Gerrard in the middle of Rafael Benitez's side. He played a crucial role as the club won the Champions League, Uefa Super Cup and FA Cup before he was sold to Real Madrid in 2009 for around £30m (£45m).
Alonso made also a special contribution for the La Liga giants run to their much-expected 10th Champions League crown before deciding to play in the Bundesliga, with him signing a two-year deal with Bayern Munich in the summer of 2014. He has since become a crucial member of manager Pep Guardiola's side but with his contract at the club due to expire at the end of the season, he has been recently linked with a return to Liverpool.
Alonso has said he is "happy" at Bayern but when asked about a move back to the Premier League giants, he said to Goal: "I don't know what is going to happen in [the] future but hopefully I will know soon. At the moment I am focused on the season and Bayern. My family and I are feeling very comfortable in Munich and we are happy here."