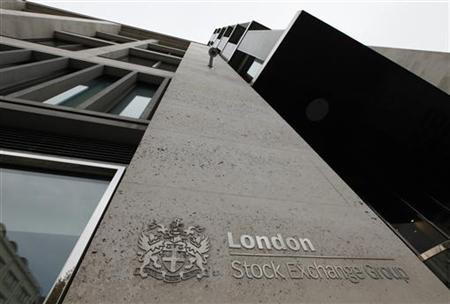 Shares in British banks were up on the FTSE 100 in morning trading following the release of the results of "stress tests" on Friday evening.
Europe's banks were subjected to the tests in which they were required to simulate another financial crisis in order to find out if they would have enough capital to survive by themselves.
All but seven of Europe's banks passed, with none of the failures being British or publicly listed. Five small Spanish banks failed, as did the bailed out Hypo Real Estate in Germany and ATEbank in Greece.
By 09:32 shares in Lloyds Banking Group were up 1.75 per cent to 64.63 pence per share, RBS shares rose 1.48 per cent to 46.00 pence per share and Barclays shares increased 1.72 per cent to 307.20 pence per share. However shares in HSBC dropped 0.37 per cent to 643.80 pence per share.
Overall the FTSE 100 was down 0.21 per cent to 5301.57.